FORMER SYDNEY ROSE Brianna Parkins made headlines in 2016 when she spoke about reproductive rights in Ireland.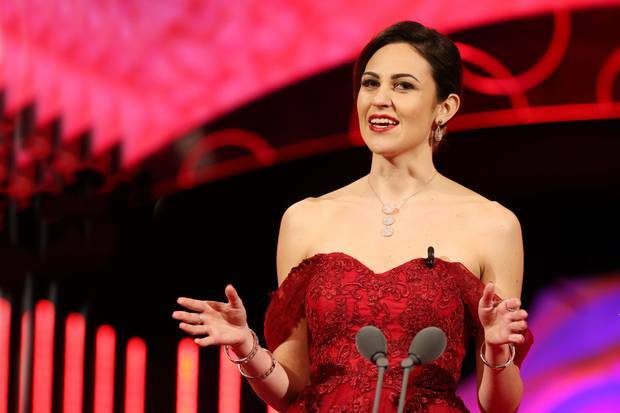 RTÉ RTÉ
"I think we can do a lot better here in Ireland," Brianna told host Daithi O'Se.
I think it's time to give women a say on their own reproductive rights. I would love to see a referendum on the eighth coming up soon. That would be my dream."
Her comments sparked plenty of debate around the country with many commending her for broaching the issue of abortion on stage, while others – including festival chair Mary Kennedy – believed the festival was "not the place" for politics.
Fast forward two years – less than a week away from the aforementioned referendum – Brianna is back in Ireland for a lil' visit.
She's got up to a lot already, visiting Father Ted's house with Mayo Rose Fionna McDarby.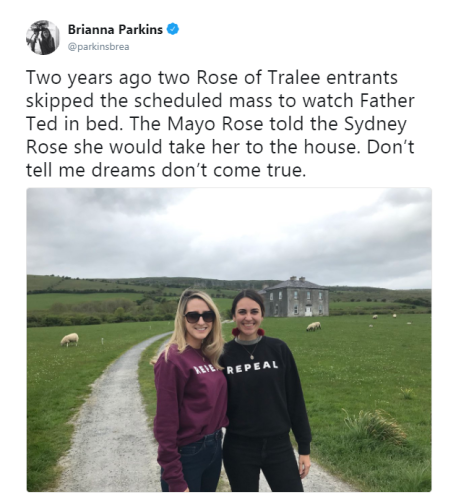 BFF goals.
She picked up another Repeal jumper at the pop-up shop in Temple Bar yesterday, this time opting for the millennial pink offering.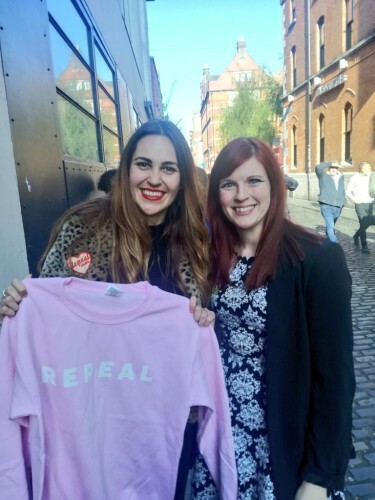 Together For Yes Together For Yes
And today, she's written a piece for The Irish Times, on an interaction she had in a nightclub with a No voter.
A sticky-floored "late-night venue" in Co Mayo would once have seemed like an unlikely place for intense conversations about reproductive rights.
I suddenly feel very sorry for the boy standing in front of me. He seems lovely. Nice haircut. Offers to buy me a drink. Not wearing boot-cut jeans. Has the makings of take-home-to-meet-the parents material. He has told me: "I'm voting no, but what would you do to change my mind?"
I draw a big breath. Pitying this poor bloke who is about to cop a good 20 minute serve of statistics and studies instead of a shift."
She put a scenario to him, in which she went home with him and got pregnant as a result. Asked if he would make her keep the pregnancy if she didn't want to, he replied: "I don't know."
She's winning a lot of praise on Twitter for her frank account of what it's like to be a pro-choice Rose.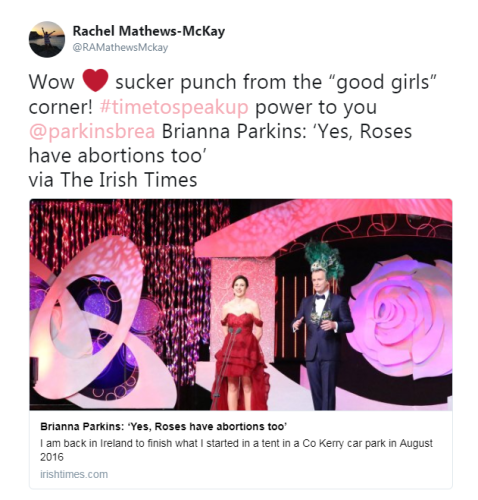 Can we just adopt her now? Please?
DailyEdge is on Instagram!