YOU'D BE FORGIVEN for not knowing who Tana Mongeau is.
She's part of a relatively new cohort of internet stars and content creators, whose content centres around music, vlogs and 'storytime' videos.
Tana Mongeau / YouTube
Can't see the video? Click here.
Having previously courted controversy this year over a failed US fan convention and a social media post dedicated to the late Mac Miller, she's now facing backlash over an ill-thought out Halloween costume, in which she dressed up as an overtly sexualised version of fellow internet sensation Jojo Siwa.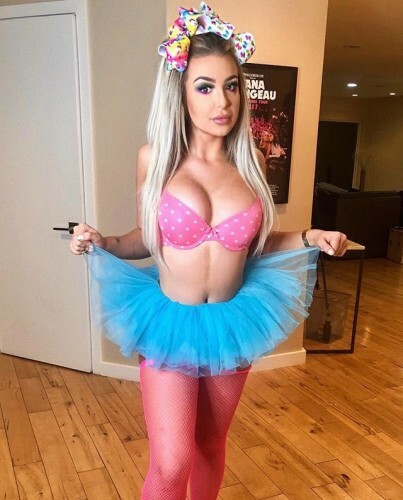 Tana Mongeau / Twitter Tana Mongeau / Twitter / Twitter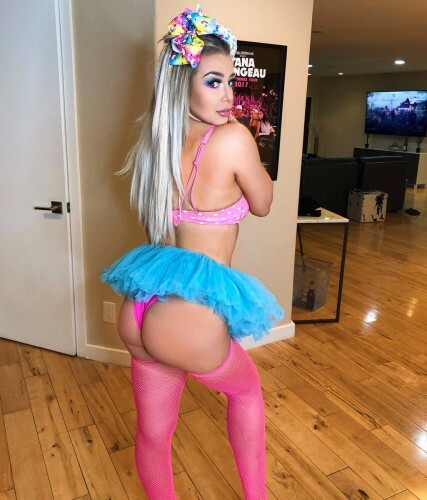 Tana Mongeau / Twitter Tana Mongeau / Twitter / Twitter
What's the big deal? 'Tis the season to be slutty, right?
… Except, Jojo is 15 years-old.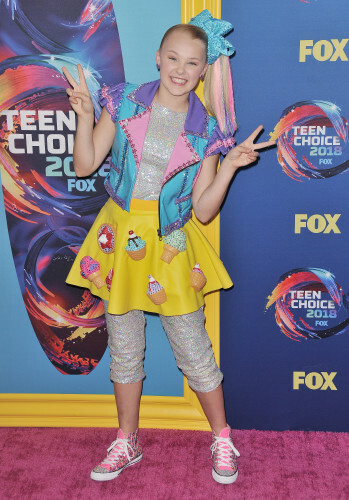 SIPA USA / PA Images SIPA USA / PA Images / PA Images
Upon being called out for her problematic get-up, Tana had this to say:
Hey guys! saw some tweets about my Jojo costume and I just wanna clarify before things get crazy- Jojo is a great friend of mine & I would never intend to sexualise HER, I literally think that anything like that is gross as fuck. It was just like a slutty schoolgirl costume, girl scout, or cheerleader to me.
I totally didn't see it that way and would never want to! I LOVE Jojo and making crazy Halloween costumes and she was telling me to do it! just wanted to let u know my standpoint on that before I see anything else."
… Which is kind of a bullshit explanation, right? While Tana uses characters as examples for costumes, it's worth noting that Jojo isn't a character but a real person, who is very much underage.
As well as that, Tana said Jojo encouraged her to do it, which again, isn't really acceptable coming from someone who is an adult with extreme influence. Tana's failure to recognise her position of power in this exchange was short-sighted to say the least.
But then again, does she care? In an age where drama channels thrive on the downfall of influencers, controversy now seems to be sustaining them in a way that it no longer does for celebrities. If Tana was a "normal" celebrity, her littany of person controversies would have warranted her own "cancellation" a long time ago.
You only need to look at BFF Shane Dawson's reaction to the situation to prove the point. After earnestly retweeting Tana's Halloween look, he was also called out for supporting her. 
In a follow up tweet, Shane said:
I obviously didn't think of it that way and I'm sorry. I just love Jojo and Tana so I thought it was funny and i loved that she dressed up as her cause they are both friends of mine."
He knew by retweeting her, he would be included in the conversation, for better or for worse. 
YouTubers live in a sort-of celebrity purgatory, which seems to grant them a level of 'untouchable-ness' (for want of a better word) when it comes to personal missteps. They're not in the ranks of A-listers, while still considerably being more famous than you or I. It's something that a minority of creators are recognising and using to further fuel their brands (as we've already seen from Logan Paul and the suicide forest incident.) 
It's a dangerous precedent to set – is anything off limits now for YouTubers? What will it take before online influencers are rightly pulled up for their actions, while also allowing them to appropriately reflect and repent for their wrongdoings? 
Going by the pair's response, we're a long way off. 
DailyEdge is on Instagram!