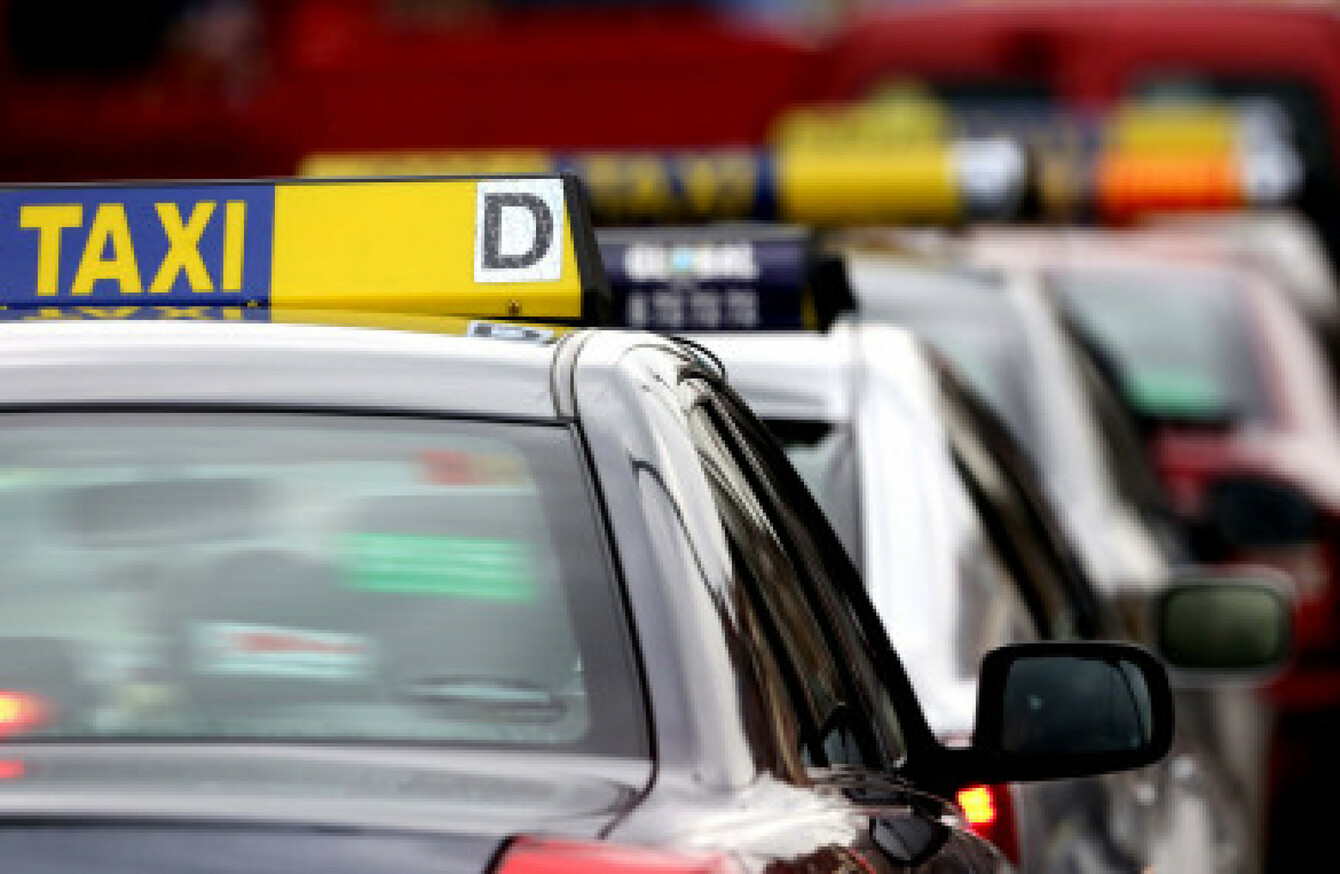 IT'S FRIDAY NIGHT. Half 2 in the morning. The night is long over, you've just milled a curry chip into you and you need to get your best friend home before she falls asleep in the toilet of McDonald's again.
As you sidle in to a taxi and try to remember where you live, the taxi driver turns the volume up in a clear signal to you that he or she is not interested in reciprocating your drunken small talk. ("You busy tonight?" It's a Saturday night on Harcourt Street Sharon, what do you think?)
The long ride home begins, and a familar song comes on the radio. You get an overwhelming sense of déja vu – Groundhog Day, perhaps?
But no, it's just the old reliable Love Zone or some other generic nighttime station slot taking you through the evening and back to your true love – your bed and a pint of Diaoralyte.
1. Des'ree – You Gotta Be
I'd go as far as saying this song only comes on after a certain hour in taxis.
Source: DesreeVEVO/YouTube
2. The Cars – Drive
Source: The Cars/YouTube
3. Gabrielle – Out Of Reach
Source: GabrielleVEVO/YouTube
4. … Or Gabrielle – Dreams
Honourable mention for Rise Again.
Source: GabrielleVEVO/YouTube
5. Adele's cover of Make You Feel My Love
Actually anything by Adele, really. But this one tends to crop up more than usual.
Source: XL Recordings/YouTube
6. Bryan Adams – Heaven
Source: BryanAdamsVEVO/YouTube
7. UB40 – Kingston Town
Source: UB40VEVO/YouTube
8. Bob Marley – Could You Be Loved
Source: Anis Ben Khiroun/YouTube
9. Take That – Greatest Day
Source: Polydor/YouTube
10. Mike Oldfield – Moonlight Shadow
Source: MikeOldfieldVEVO/YouTube
11. Joni Mitchell – Big Yellow Taxi
Ironically.
Source: RetroTop10/YouTube
12. … Or The Counting Crows cover
Source: CountingCrowsVEVO/YouTube
13. Coldplay –  Magic
Source: Coldplay Official/YouTube
14. Berlin – Take My Breath Away
A great one for dramatically looking out the window to.
Source: BerlinVEVO/YouTube
15. Nelly Furtado – I'm Like A Bird
You hear that big string intro, and you know what's next.
Source: NellyFurtadoVEVO/YouTube
DailyEdge is on Instagram!