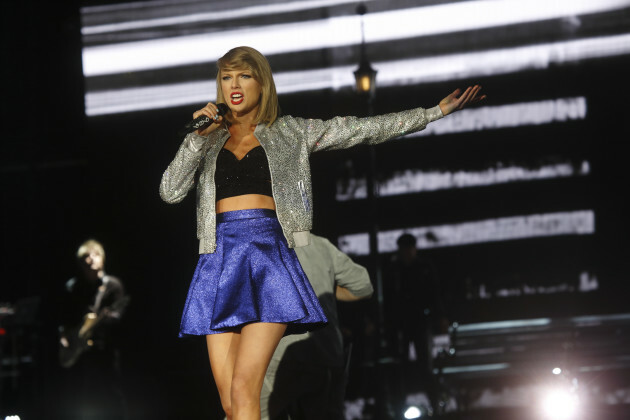 AP / Press Association Images AP / Press Association Images / Press Association Images
YESTERDAY, TAYLOR SWIFT was the toast of the music industry after she wrote an open letter and forced Apple to perform a U-turn on its policy of not paying royalties to artists.
The singer was widely commended for her public stance and praised for standing up for musicians.
But as fans and commentators heaped praise on the singer and begged her to remedy the rest of the world's ills, a conspiracy theory began to form…
Namely, that the open letter and subsequent U-turn was all a big publicity stunt jointly coordinated by Apple and Taylor Swift.
After the letter's initial publication, people took to Twitter to express their doubts over whether the whole thing was legit.
And once Apple announced their decision to reverse the policy, people were more certain than ever that the whole thing was an elaborate publicity stunt.
WAKE UP, SHEEPLE.
Even people who regard Swift as actual royalty thought as much.
People declared it to be "fake".
And called anyone who believed it "gullible".
And, of course, people brought Tidal into it.
Was it legit? Was it a carefully orchestrated publicity stunt? We can never know.
Unless…
*fingers crossed*