LAST NIGHT I lost my Taylor Swift concert virginity.
I was excited. I didn't know what to expect. Tay Tay fever had taken over Dublin.
Would Barack Obama and Lena Dunham take to the stage together holding Swift's cats, sing Out Of The Woods and backflip into the crowd? If the hype was to be believed, anything could happen.
Here's what I saw and learned…
The excitement on the Luas was at Christmas levels
It seemed like every girl and woman (and a large number of men) were en route to the 3Arena. The warm summer evening meant the smell of oxters and perfume hung heavy, but nobody cared.
There was a disappointing lack of crap knock off T-shirts for sale outside before the gig
You know the ones we mean, with the images ironed on a bit arseways? The ones that will go baggy around the edges after one wash?
WHAT ELSE ARE WE GOING TO WEAR TO BED FOR THE NEXT 4 YEARS TAYLOR?
We have a feeling her iron copyright fist might have had something to do with this travesty.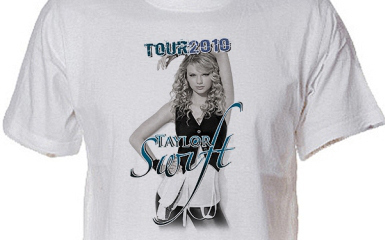 CBS CBS
But there were plenty of expensive real deal T-shirts for sale inside
Thirty five quid for a T-shirt. Fifty for a hoodie. Another fifty for a rug with Taylor's face woven into it.
A rug.
With Taylor Swift's.
Face on it.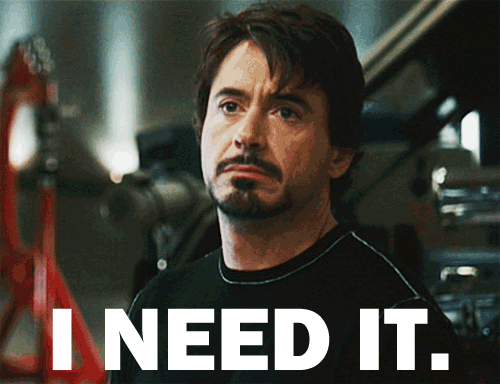 You're handed a small white plastic wristband on the way in
What could that be for?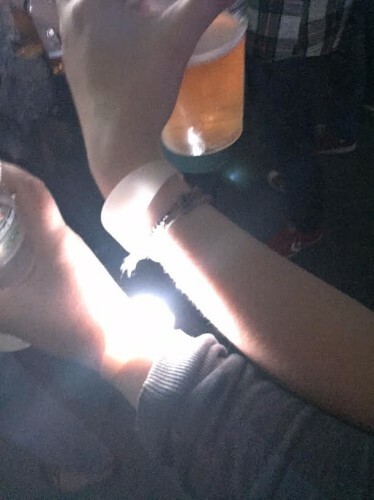 Toto's Africa was one of the pre-gig tunes
Tune, Taylor, to be honest.
And Fine Young Cannibals' She Drives Me Crazy
Girl you are SLAYING!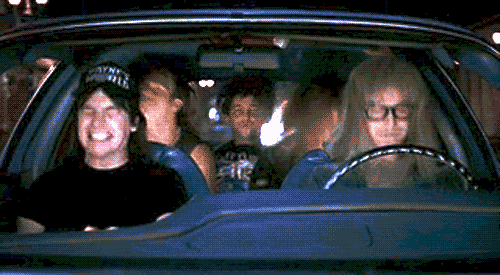 There were so many big tall dads and little tiny girls
Dear readers, our hearts weren't able for it.
There's a Dads At Taylor Swift Reddit page, of course.
imgur imgur
The little girls were doing what little girls have been doing since the beginning of time… conning things out of their big tall dads
At €75+ a ticket, it was an expensive family night out. The little girls were all SO EXCITED, many of them were wearing variations on ballet outfits, and oh so many of them had conned the €35 T-shirts out of their dads. The little rips.
Their excitement was thoroughly contagious though (and we should probably mention here that our wine count was at two at this stage).
And mams with impossibly tiny rucksacks and cream combats
Mams love impossibly tiny rucksacks.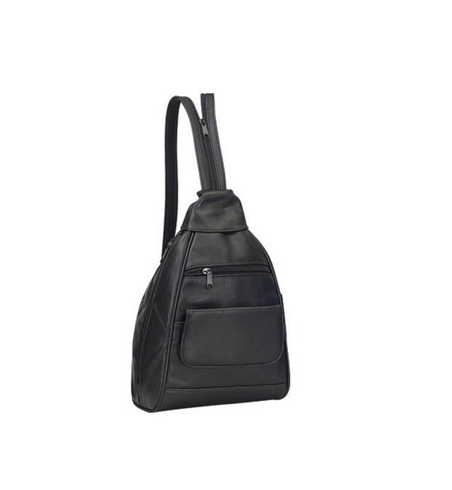 overstock.com overstock.com
The outfits, my God the outfits
Die hard Taylor Swift fans ('Swifties') go all out with the dressing up. There were light up skirts, elaborate headpieces, homemade signs, customised T-Shirts and trousers.
Our favourites were this gang though:
People are shepherded in for meet and greets shortly before the show
We saw them, scuttling in between the stage and the mysterious backstage area. Big smug excited heads on them.
Don't care actually. Don't even want to meet Taylor Swift actually (or her mam, who was also available for a hug).
Taylor Swift smells like angels
According to one DailyEdge.ie pal who partook in said meet and greet, Taylor smells:
Like an angel. Perfect.
Taylor's family used to grow Christmas trees on their farm
We know this because there was Taylor trivia on the big screens while we waited for her to take to the stage.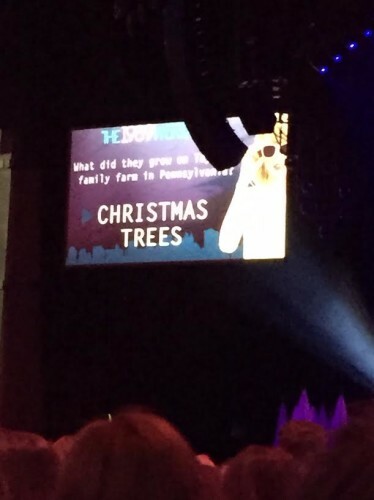 Someone, we just know this knowledge will come in handy in later life. Somehow.
The Calvin Harris tune Feel So Close plays just before she takes to the stage
Calvin Harris, aka Taylor's boyfriend.
Feel free to puke/cry tears of joy at the flames of fresh new love at your nearest convenience.
And Calvin was there in Dublin with her
The moments before she comes on stage are FRANTIC
Wine count: 3
Our excitement levels compared to the excitement levels of the little girls: on par
Screaming: Through the roof
Seconds left for a last minute piddle: approx 240
The outfits pay off
Remember the four in the foxes outfits from earlier?
Just before Taylor came on, they were singled out by several burly men in black and whisked away to the special pit area at the front of the stage.
Godspeed foxy friends!
She bursts onto the stage with Welcome to New York
The first song from her most recent 1989 album, so a natural one to kick off her 1989 tour. It's a banger too, to be honest.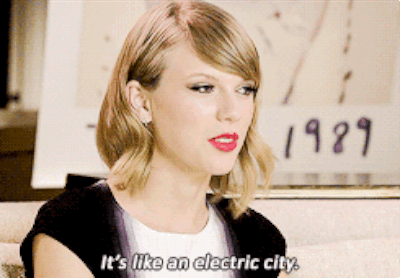 The stage design and set up is amazing
From the backdrop to the dancers to the props to the people flying from the ceiling, you could start to see where the pricey ticket cash was going.
Although we couldn't see most of it because of the blasted signs
They only held them up for a few minutes to be fair.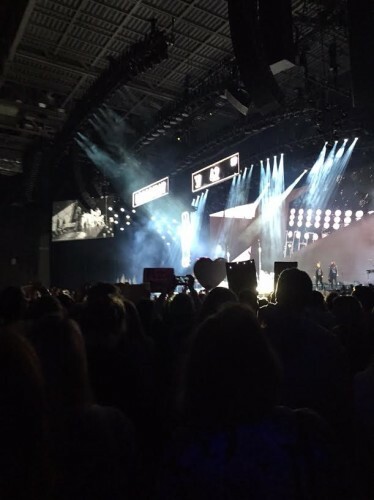 Not to mention the amazing swinging and floating catwalk/stage apparatus
She used it to rise up to face the VERY excited little girls in the front of the balcony.
https://vine.co/v/eJYuV0lUm0K
There are video interludes where Taylor's famous mates appear on screen and talk about how great she is
And why not? We'd do the same, to be honest. *hair flip emoji*
Selena Gomez, Lena Dunham, Karlie Kloss all featured heavily, but there was only one gal the Swifties had any time for: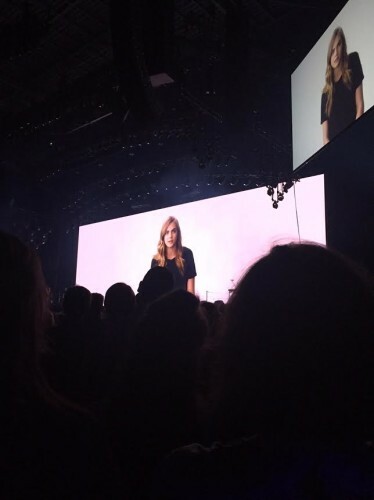 Cara Delevingne
There were also lengthy inspirations speeches from Taylor
She just really wants everyone to be true to themselves and love who they are. She just goes on about it a bit too much. To be fair, some were moved to tears at her words, while others were close to tears of boredom.
My fellow Swiftie for the night, another DailyEdge.ie team member put it perfectly, saying:
She both exhilarates and disgusts me.
and in the next breath…
I would pay anything to see her again.
(Wine count: 4)
She managed to shoehorn in a mention of Dublin any place she could
During her mega hit Blank Space, for example:
https://vine.co/v/eJYvz03DeFU
There were also a lot of roars of
DUBLIN, IIIIIRRRREEEEELAND.
Remember those wristbands?
Well, it turns out that they are somehow programmed to flash in time with the music and change colour according to the song, which was the BEST THING WE HAD EVER SEEN (wine count: 4.5).
You can see them (and the big swinging micky stage) in action here:
DailyEdge.ie / YouTube
There's always one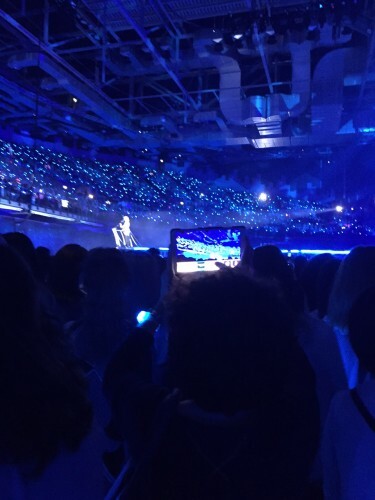 She knocked all of the 1989 hits out of the park
Taylor Swift is who she is for a reason.
She writes and sings the catchiest songs, she plays her instruments (guitar and piano last night) really well, she's good to her fans, she protects her business, and she puts on a hell of a live show.
From Out of the Woods to Wildest Dreams, she was up and down on that fancy rotating catwalk like a Nutella tester's elbow. She also threw in some classics from the Red album – Never Ever Ever Getting Back Together and Trouble.
She finished with Shake it Off
And it is, quite frankly, one of the hardest times we have ever danced (wine count: 5).
DailyEdge.ie / YouTube
https://vine.co/v/eJYlaimr2Pv
What a tune. What a show. Taylor, be our friend. Bump Lena Dunham. Put us on the big screen with Cara and Selena. We're good for it.