IT'S CERTAINLY A hands-on approach to giving a thorough sex education to a class. Perhaps this Arkansas teacher should have waited until they were a bit older, mind.
Nicholas Tolerson, a parent of a student at Forest Heights Middle School is outraged after his son came home and told him his teacher was "performing sex acts" in a clip shown to his class of 12 and 13 year olds.
The teacher immediately owned up to the mishap, admitting to showing the clip by accident after it got mixed up with her lesson notes.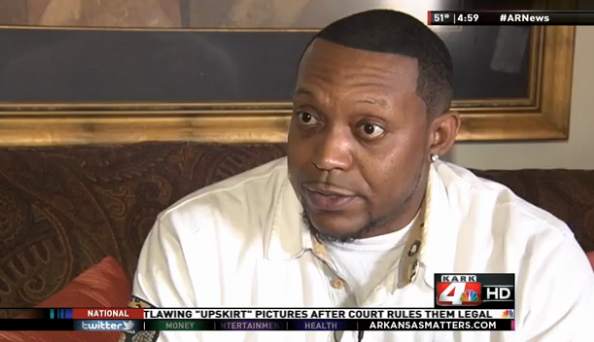 Nicholas Tolerson
The unnamed teacher is adamant that showing the footage of her and her fiancée was a mistake, calling Tolerson after the incident to explain. Tolerson, speaking to KARK TV, said he has a certain amount of sympathy for the teacher but also wants accountability.
My heart goes out to not only my son, but other kids in the classroom.
However, it's still unclear if it was a video, with conflicting reports coming from the school, including an apology note that says it was a still image from the teacher's iCloud account.
Hello my name is [redacted] and I am your child's [redacted]. Today an unfortunate and embarrassing incident occurred during class. 

An inappropriate picture that was taken on my personal phone was transferred to iPads in the classroom. Unfortunately some of the students were exposed to the photo by accident. I would personally like to apologize for and inappropriate and unprofessional image that your child may or may not have seen.
The school district refused to comment on the contents of the video but are investigating the incident and working towards an appropriate disciplinary action.