IN THE LATEST in stupid dress codes, a high schooler in Kentucky was sent home for exposing her collarbone, like some kind of harlot.
Here's the outfit Stephanie Hughes was wearing when she was sent home from Woodford County High School due to her inability to conform to a simple dress code.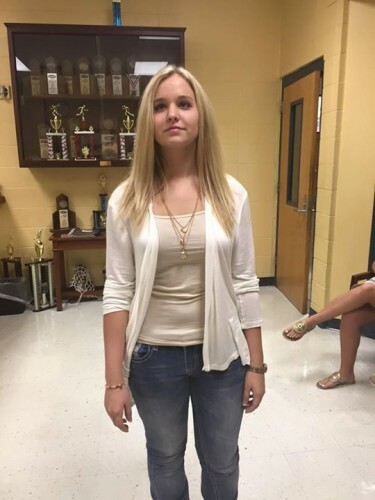 Facebook Stacie Dunn Facebook Stacie Dunn
Hughes' mum Stacie Dunn posted the photos to Facebook, claiming that the sixteen year old was asked to cover up with a scarf, but was then told she didn't tie it the proper way.
She wrote:
"So steph got sent home from school for giving the principal an attitude when he told her the scarf I brought her to cover up with was still inappropriate and she needed to fix it! What did he want her to tie it like a noose around her neck!!!!"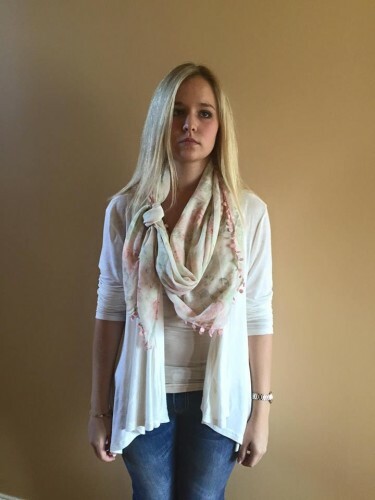 Facebook Facebook
Stacie said the misunderstanding came from a teacher telling her it had changed, which meant that Hughes was obliviously in violation of the school code.
The reason she wore what she wore is because a misinformed teacher told her the dress code had changed and that it now allowed for scoop and V neck shirts as long as cleavage wasn't showing. But we later found out that it was the middle schools dress code that changed not the high school.
Sure enough, the school's dress code states that shirts must 'not extend below the collarbone'.
Earlier this year Woodford student Maggie Sunseri made a documentary about the school's dress code, that has been in place for the last 10 years, noting the discriminatory and shameful nature of the regulations.
Maggie Sunseri / YouTube
In response to the documentary, the school's principal Rob Akers promised to come up with a new dress code, but it may not be implemented until January of next year.
Dunn also noted on Facebook that she had been in contact with the school and they promised to address the issue of the dress code.
The committee made the decision to pass the dress code issue on to a committee and that they would discuss it further at the next meeting on September 21, after the committee was given time to look into it. They also stated that even if the dress code was amended it wouldn't take effect until January 2016.
Until January 2016…