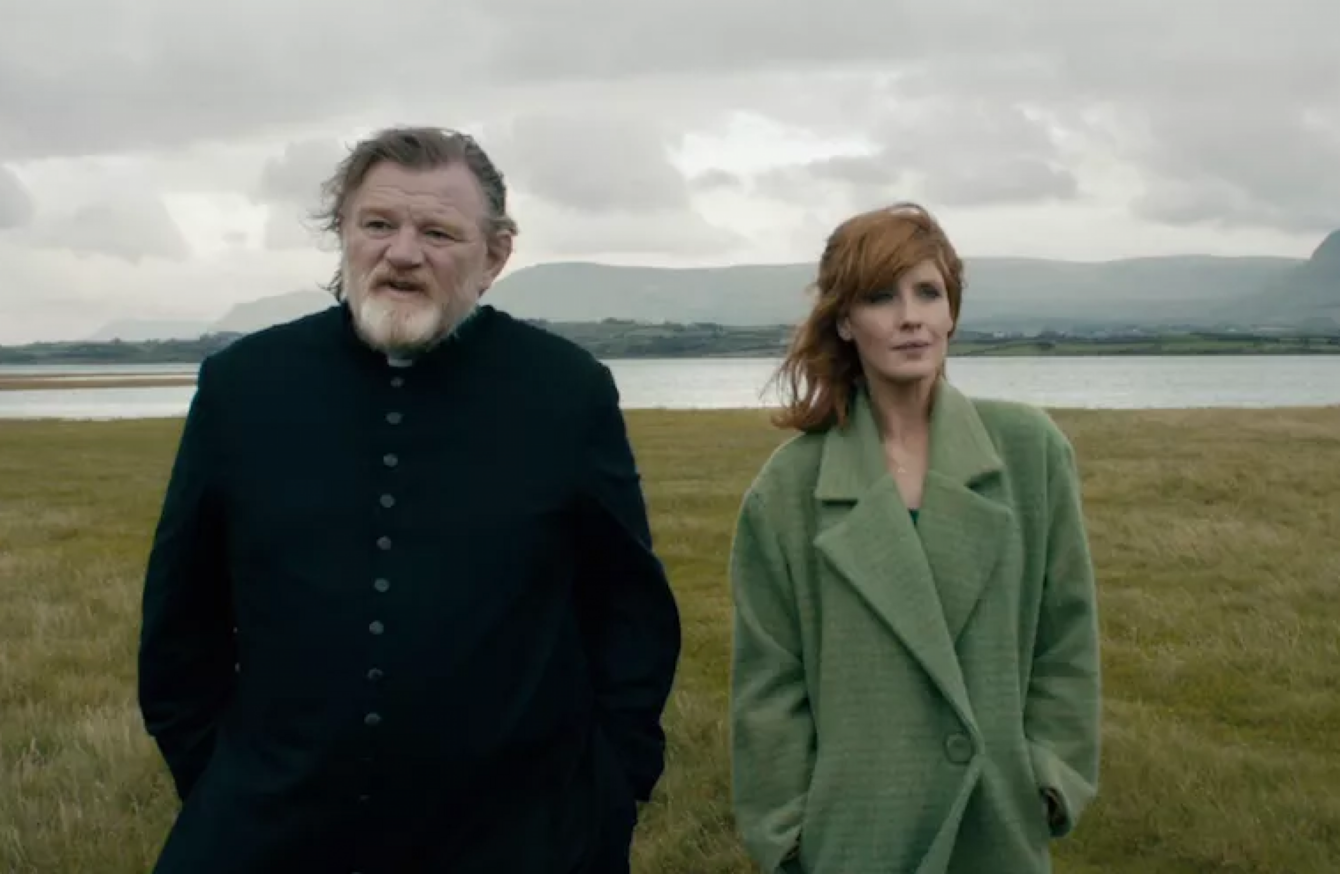 DailyEdge.ie rounds up the TV shows that you'll be tweeting and talking about this weekend.
Saturday
Calvary (RTE 2, 9.15pm) When an Irish priest is threatened during confession, he must discover the identity of his potential killer. Add on an estranged daughter and we have one dramatic drama. Brendan Gleeson, Chris O'Dowd star. 
I'm a Celebrity (Virgin Media One, 9.10pm) It's almost the final, hold on. 
Allied (Channel 4, 9pm) Brad Pitt and Marion Cotillard play a couple in Casablanca. Canadian spy Max falls in love and marries a French resistance fighter, until his superiors reveal a bombshell about her. Genuinely, a thrilling movie. 
Sunday 
Taken Down (RTE 1, 9.30pm) The Irish drime drama continues. Abeni decides if helping find Flora might be too much of a risk, while forensics examine the brothel. 
Godzilla (RTE 2, 9pm) The monster is back, and it brought some monster friends. If you're in the mood for shameless blockbusters, this is it. 
Colombiana (e4, 9pm) A young women trains her way up the criminal underworld after her parents are murdered by a crime boss. 
Or flick over for… 
Saturday 
The Ray D'Arcy Show (RTE 1, 9.45pm) The usual. 
Comedy Roast of Justin Bieber (Virgin Media Two, 10pm) Watch Justin get the piss ripped out of him. 
The Jonathan Ross Show (Virgin Media Two, 12.10am) Guests include Mo Farah, Sue Perkins, George Ezra, and David walliams.
Strictly Come Dancing (BBC 1, 6.35pm) There's only four places left in the final. 
Minions (RTE 1, 6.35pm) You've seen them in Facebook memes shared by your mam, now watch the movie. 
Sunday 
I'm a Celeb (Virgin Media One, 9pm) Finally, it's the final! 
Eight Out of Ten Cats Does Countdown (Channel 4, 11.55pm) Jon Richardson, Sara Pascoe, Sean Lock, Vic Reeves, and David O'Doherty are on.
At Your Service (RTE 1, 7.30pm) Watch Francis give out to people. 
The Dark Charisma of Adolf Hitler (RTE 2, 8pm) I'm not sure why anyone would want to watch this but RTE putting it in a prime time slot on Sunday evening makes me want to watch it. 
DailyEdge is on Instagram!