DailyEdge.ie rounds up the TV shows that you'll be tweeting about tonight and talking about tomorrow. 
First Dates Ireland (RTE 2, 9.30pm)
It's that time of the week again. This episode, a woman from Cork who got married on Don't Tell the Bride is looking for love again. Her date has a funny feeling she recognises her from somewhere. Two sisters from Malahide are also in the Gibson, but one of their dates assumes they're mother and daughter. Argh.  
Sixty Days on the Streets (Channel 4, 9pm)
The second part of the documentary following former soldier Ed Stafford as he gets a first-hand view of life on the streets in the UK. This week, he travels to London where more than 1,000 rough sleepers can be found. He explores the world of begging, and how much can be made, as well as fake beggars who actually have homes.  
Pose (BBC 2, 12.30am)
The cult US drama has finally reached our shores. It's on pretty late, technically tomorrow, but is worth staying up for or recording. It follows the characters of New York's 1980s nightclub scene, and is absolutely fabulous.

Everyone's talking about… MTV cancelling Ex on the Beach
The upcoming series of MTV's Ex on the Beach has been shelved following the tragic death of Mike Thalassitis earlier this week. MTV confirmed to the MailOnline that the 10th series of the show would no longer be aired, due to Mike's appearance as a contestant.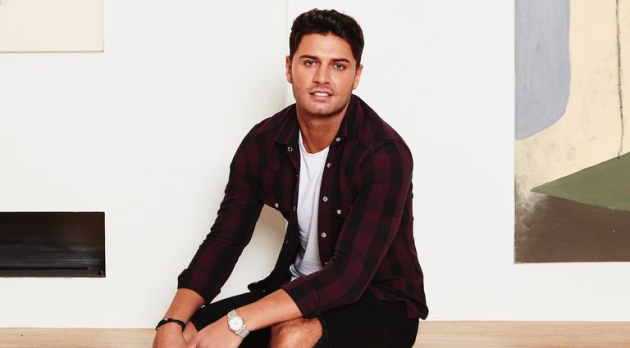 E4 E4
A statement read: 
We were very sad to hear the tragic news about Mike Thalassitis and our thoughts are with his family and friends.
"Last year, Mike took part in filming for the next series of Ex on the Beach, which was due to air on MTV later in the year. In light of the news of Mike's death, we have decided not to broadcast the planned 10th season of the show". 

Or flick over for… 
Guns and Rosaries (RTE 1, 10.15pm) The story of Father Patrick Peyton, the Irish-American priest who recruited celebs in Hollywood to a global prayer campaign and then secretly funded by the CIA to fight communism. 
Cheat (Virgin Media One, 9pm) Last in the series. 
Stabbed, Britain's Knife Crime Crisis (BBC 2, 9pm) A thorough look into street violence in the UK, the victims, and what needs to be done now. 
Celebrity Globetrotters (RTE 1, 8.30pm) The gang explore Marrakesh. 
DailyEdge is on Instagram!