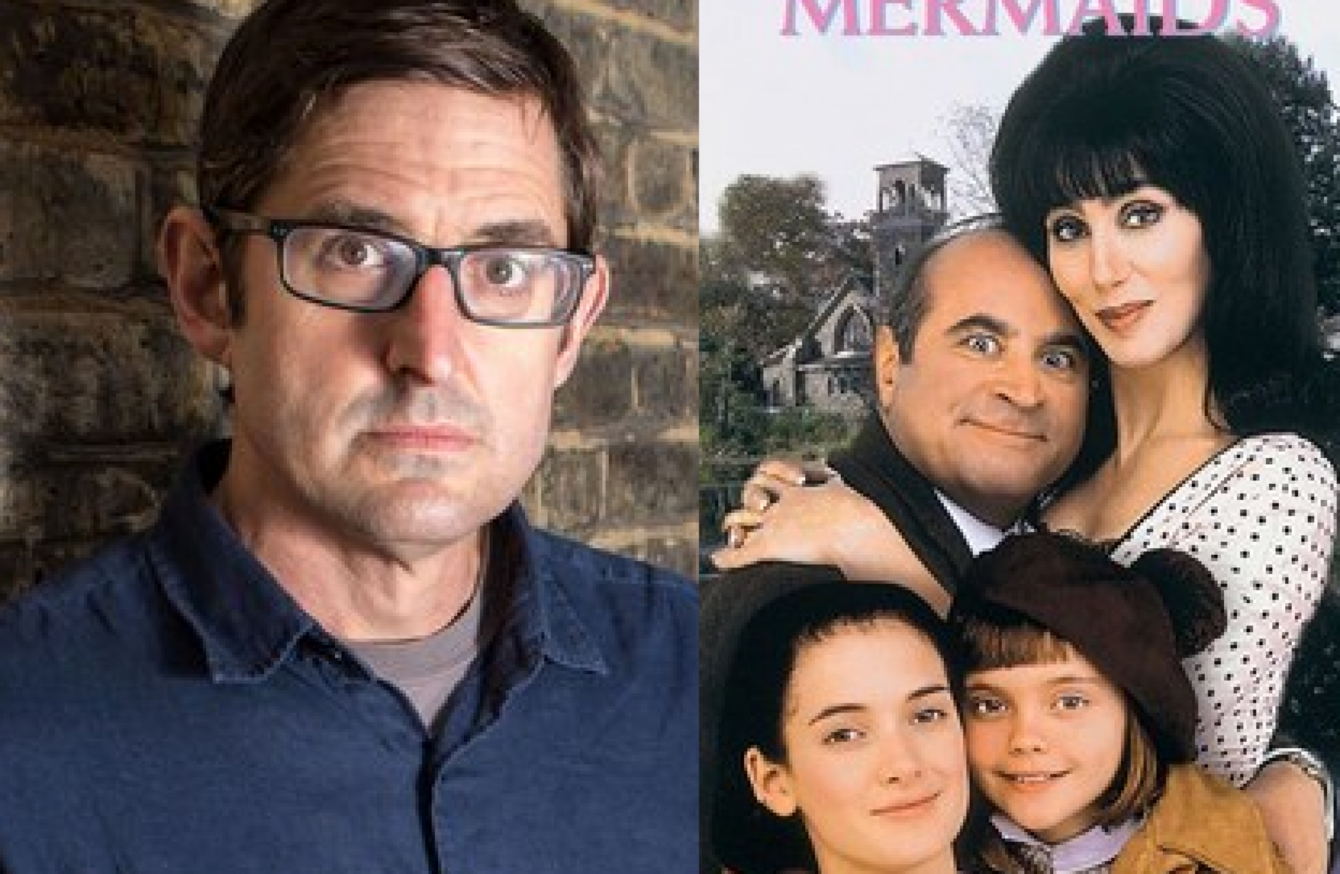 DailyEdge.ie rounds up the TV shows that you'll be tweeting and talking about this weekend.
Saturday
Ireland v USA (RTE 2, 5.30pm) If you're still high on the buzz of last Saturday's defeat of the All Blacks, get yourself prepared for a lighter round against the USA. Live footage from the Aviva. 
Mermaids (RTE 2, 11.50pm) Winona Ryder and Cher feature in this, one of my favourites of all time. If that's not enough to get you in, I don't know what I can do for ya. It tells the story of a woman living a nomadic lifestyle with her two young girls, and features IT'S IN HIS KISS.
Evita, The Making of a Superstar (BBC 2, 9pm) If you're in any way a musical nerd, you'll love this investigation into how Evita became one of the West End's most celebrated characters. 
Sunday 
Taken Down (RTE 1, 9.30pm) The brilliant Irish crime drama continues. Police put Abeni under surveillance, and things just get grimmer for Flora. 
Louis Theroux, Take My Baby (BBC 2, 9pm) No, I'm not asking him to take my baby, that's the name of his latest documentary. In this episode, Louis explores open adoption in California, where women hand over their babies for tens of thousands of dollars. 
The Counsellor (RTE 2, 9pm) Crime thriller from Ridley Scott. A lawyer known as The Counsellor helps smuggle drugs into Mexico. When it goes bad, he's in the firing line. 
Or flick over for… 
Saturday 
The Ray D'Arcy Show (RTE 1, 9.50pm) If that's your thing, Parky, Panti Bliss, Fr Brian D'Arcy and Joanne McNally are on. 
Mad Max (RTE 2, 9pm) The original, starring Mel Gibson on a rampage for revenge in some weird desolate future. 
Strictly Come Dancing (BBC 1, 6.50pm) Only seven couples are left. 
I'm A Celeb (Virgin Media One, 9.30pm) Catch up with the jungle. 
Sunday 
Daniel and Majella's B+B Road Trip (RTE 1, 7.30pm) Obsessed with them. 
The X Factor Results (Virgin Media One, 8pm) Will Brendan survive, tune in and see. 
Eight Out of Ten Cats Does Countdown (Channel 4, 10.55pm) Panelists feature Roisin Conaty, Kathy Burke, Johnny Vegas, and Bob Mortimer. 
DailyEdge is on Instagram!