yoppy yoppy
EVERY EVENING before 10pm, we bring you the best things that made people smile today – as covered on DailyEdge.ie and elsewhere. Stand by for the Top 10 at 10.
1. SCREAM. Did you see it? Did you? Departed One Direction member Zayn Malik cast some serious shade on former bandmate Louis Tomlinson this evening, and things kicked OFF. Grab some popcorn and relive the whole saga here.
https://vine.co/v/eZTUVgT6wiL
2. Author Roddy Doyle has added to his support of same-sex marriage with this excellent Game of Thrones-themed Facebook post.
3. The couple in these No campaign posters? It was revealed today that they are appalled at their image being used and are very much in favour of marriage equality. So now.
4. Speaking of marriage equality, Pauline McGylnn aka Mrs Doyle is VERY much for it. Here she is posing outside the Father Ted house with her Yes Equality badges.
5. No one could cope with last night's Prime Time marriage equality debate, so we rounded up the most baffled faces from the Yes side. Y'all welcome.
6. U2 busked on the New York subway last night and Bono showed off his blond locks. Swoon?
7. The last ever episode of Friends was first broadcast today, 11 years ago. Yes, you are actually ancient. Uproxx put together 10 things you may not know about the episode for its anniversary last year. If all else fails, just remind yourself of the last ever scene right here :'(
Metallica891 / YouTube
8. Basic was added to Dictionary.com today and we all died. RIP us. Here are 11 more inevitable additions we will be seeing in the near future.
9. Big discoveries over on Imgur this evening. We've found out what the deal is with Rihanna's strange outfits. She's cosplaying the characters of Mario Kart, of course.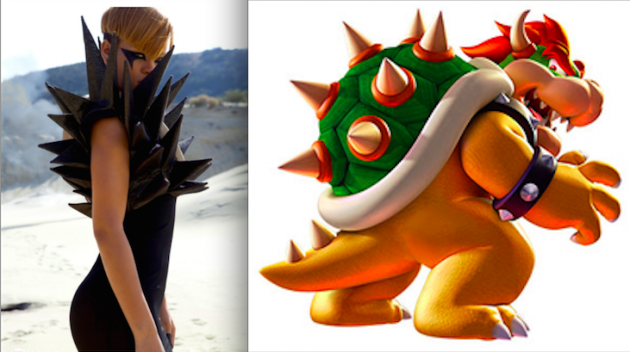 Imgur Imgur
10. This woman is blowing minds on Twitter today. She predicted the new royal baby's name TWO YEARS AGO. Let this sink in, and bow down :o