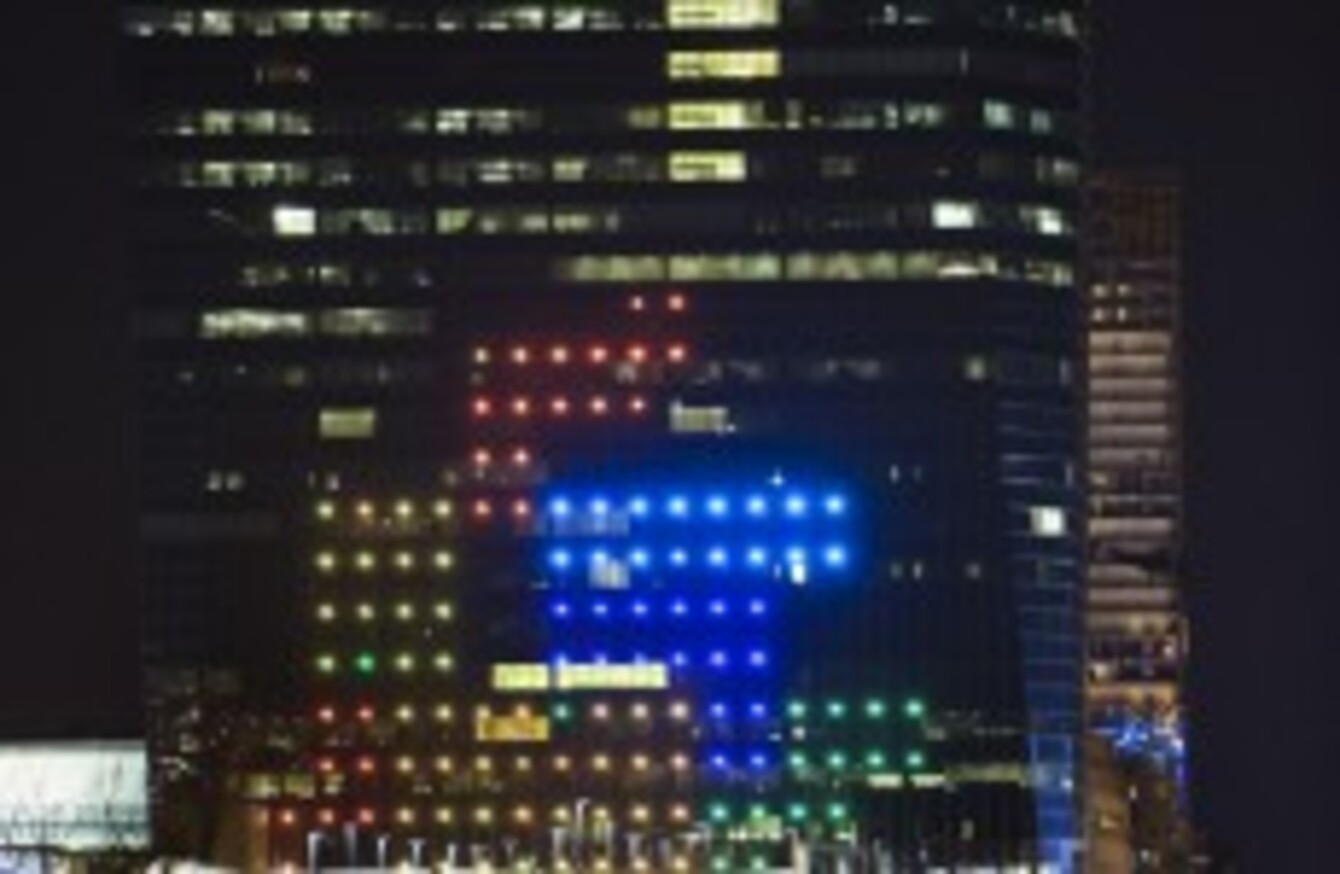 Image: ASSOCIATED PRESS
Image: ASSOCIATED PRESS
WE WOULDN'T WANT to give loads of people the opportunity to see us fail at Tetris. Especially not blown up on a giant building.
But hundreds of Tetris fans gathered in Philadelphia on Saturday to celebrate the 30th anniversary of the game – and get the chance to play it on a 100,000 square foot 'screen'.
The LED lights on the city's Cira Centre are normally used to display colourful patterns, but that night they were used to create super-sized Tetris blocks.
Players saw their game lit up on the side of the 29-storey building, controlling the blocks from half a mile away with a joystick.
The event was the brainchild of game designer Frank Lee, who saw it as a tribute to his favourite childhood games.
Lee previously organised a Guinness World Record-holding giant game of Pong, which took place on the same building last year.
He told the gathered gamers:
This project began as a personal love letter to the games that I loved as a child – Pong last year, Tetris this year. But it ended up as a way of uniting the city of Philadelphia.
Watch the game in action here:
Source: AssociatedPress/YouTube