Khloe Kardashian celebrated daughter True's first Thanskgiving in Cleveland along with her boyfriend Tristan Thompson.
Khloe opted not to stay in LA with the fam, as Tristan had a game. 
Meanwhile, Kylie Jenner cooked all by herself this Thanksgiving, taking some inspo from big sister Kourtney.
Kylie Jenner / Instagram Kylie Jenner / Instagram / Instagram
Rate Kylie's roast out of ten?
Kylie Jenner / Instagram Kylie Jenner / Instagram / Instagram
Speaking of Kourtney, she spent with Thanksgiving with ex-boyfriend Scott Disick. 
In matching pyjamas, no less! 
No word on an official reunion between the pair, but here's hoping (for the drama, if nothing else.)
Chrissy Teigen burnt the shite out of some pies.
See? Celebrites are just like us!
Busy Phillips went on a Disney Cruise with her kiddos, stopping at a private island in the Bahamas. 
Brb, just browsing flights there …
Niall Horan took it easy and watched the new Coldplay DVD on his couch.
#grateful for Chris Martin.
Cardi didn't get up too much on her feed foodwise.
However, she did give us a glimpse at Kulture's new UGGs.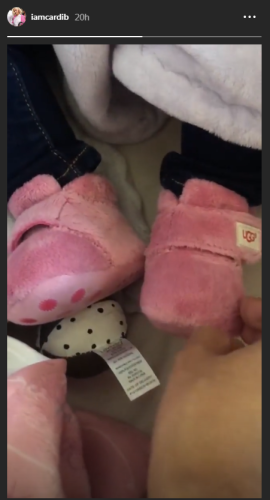 The Body Coach repeatedly mispelled the word 'grateful' and got subsequently roasted for it.
We'd imagine he's not feeling very thankful for auto-correct right now.
Kate Hudson spent her Thanksgiving pumping breast milk.
Babies can't eat turkey. Or refuse to, because they're cowards, probably. 
Jennifer Garner shared the ultimate Thanksgiving throwback.
Michelle Visage missed out on American Thanksgiving due to her filming commitments with Ireland's Got Talent.
However, she did observe others indulging in an Irish take on the holiday.
"It's not mine." Fair, Michelle.
Finally, Ariana Grande shared a sweet snap of herself with the late Mac Miller from her personal Facebook page.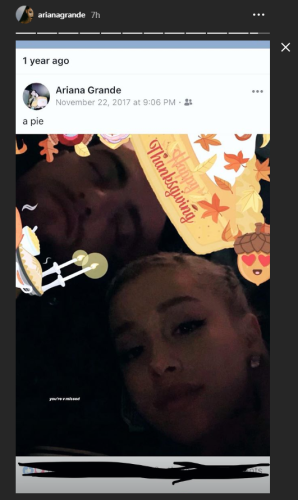 Ariana Grande / Instagram Ariana Grande / Instagram / Instagram
DailyEdge is on Instagram!