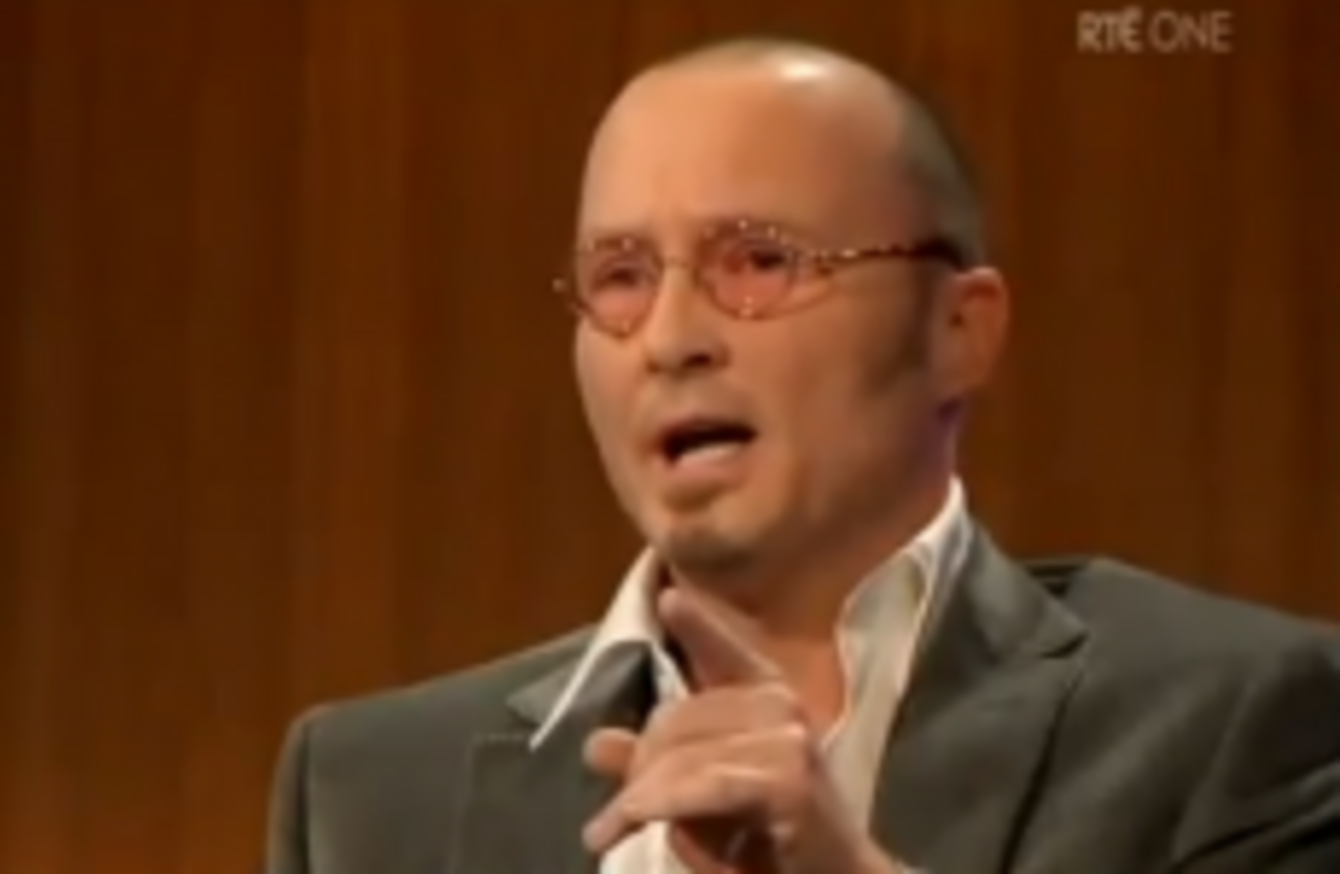 HE MAY HAVE made his name as a guitarist and producer with his family band The Corrs, but more recently Jim Corr has been busier as an evangelist of sorts, publicising the evils of the 'globalisation agenda' and informing the world of the 'New World Order'.
Among his beliefs are that:
September 11 was an inside job, arguing that the United States ignored intelligence warnings – implying they did so deliberately
The current financial collapse was engineered – that the current crisis is "an implosion of the world economy by design"
The Swine Flu vaccine is deliberately harmful, actively infecting people with the H1N1 virus
Last night, ahead of a public lecture in the Stillorgan Park Hotel today, Corr appeared on the Late Late Show to espouse some of his views. He was joined by Lord (Christopher) Monckton, the deputy leader of UKIP and a climate change sceptic.
The fourteen minutes that follow need no further introduction.