IF YOU'VE BEEN following along with The Apprentice for the whole series, you'll be aware that 2017′s selection of candidates hasn't exactly been the strongest in the show's history.
James and Sarah were the last two standing going into last night's final – and if you didn't watch it and care about who won, now's the time to look away:
Instead of a tense, climactic moment where Sugar picked a winner in the boardroom… he hired both candidates
Lord Sugar had a problem. He solved it. #DoubleHiring #TheApprentice #TheApprenticeFinal @Lord_Sugar pic.twitter.com/NiVz7fPDgw

— The Apprentice (@bbcapprentice) December 17, 2017
OK.
There was mutiny among Apprentice viewers
This is not how it's supposed to work
They wanted BLOOD
Alan Sugar? More like Oprah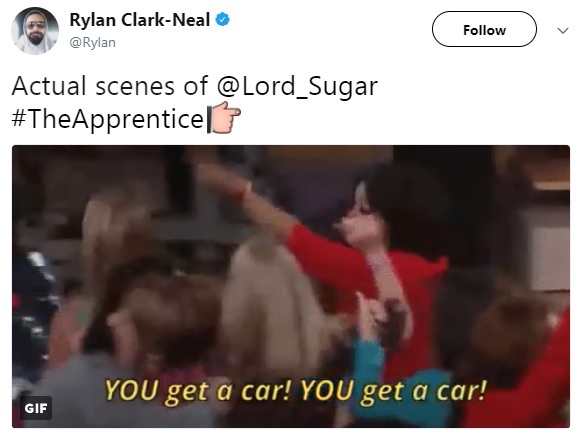 Ridiculous scenes

@mxartha_ @mxartha_
Never before in the history of the show has a double hiring took place – with Sugar making investments in James's recruitment business and Sarah's sweet company.
People were quick to point out that Michaela had been fired for not focussing her efforts on one business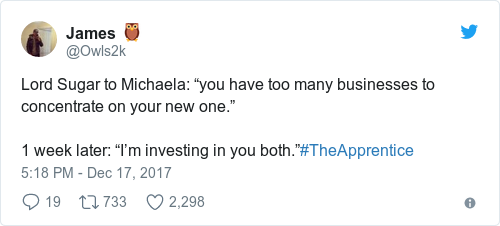 @Owls2k @Owls2k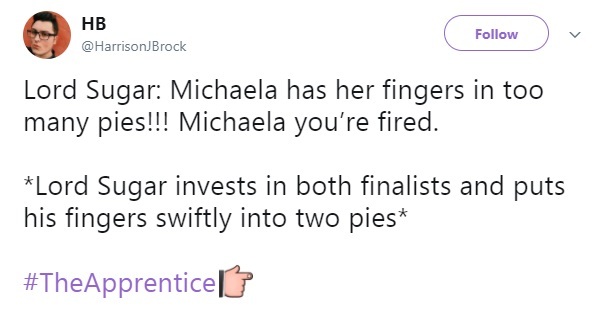 Twitter Twitter
#JusticeForMichaela
@ChocMilkSheikh @ChocMilkSheikh
With people commenting throughout the season that it wasn't exactly a stellar lineup, you had to feel for the people who came second in other years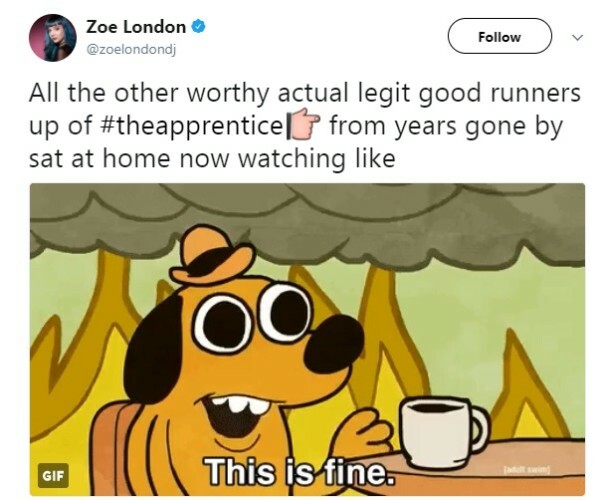 Sugar's just, like, so quirky
Were there alternative options?
They could immediately pump that money into the decor.
It's hard to find a single person on social media who thinks that last night's ending was a satisfying conclusion to the show
Next year's Apprentice is going to be good though
You get a business! You get a business! We all get businesses!
DailyEdge is on Instagram!