EVER SINCE THE huge success of Love Island, other channels have been desperately trying to recreate the magic for themselves.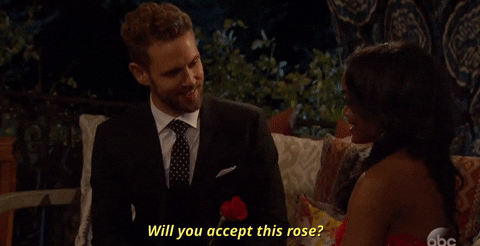 Last year saw at least two failed attempts with ITV2's Survival of the Fittest and MTV's True Love or True Lies? - both of which bombed with audiences.
However, Channel 5 have yet to throw their hat in the ring but this year, that changes.
It was confirmed late last year that the UK spin-off of the US smash reality hit The Bachelor would be returning to our screens, reminding many that a UK spin-off even existed and getting those who hadn't forgot excited about a new season.
The Bachelor UK first aired way back when in 2003 on BBC Three, following the structure of the US show with one of the UK's most eligible bachelors, David Donald, having the chance to date a group of single women in the hopes of finding true love.
Seasons two and three similarly followed the same structure before the show was cancelled.
Six years later, and Channel 5 bosses thought they had the key to the show's success and that was celebrity bachelors.
Yes, in 2011, then D-list celebrity Gavin Henson (you know, Charlotte Church's ex) took centre stage in a bid to find himself a girlfriend.
And while we only vaguely remember the show, YouTube has come through with two clips from season four and the real star of the show - "Feisty Laura".
Source: Bachelor World/YouTube
Source: Bachelor World/YouTube
With a fairly solid season behind them, producers really pulled out all the stops for season five booking none other than Spencer Matthews to play the role of 'The Bachelor'.
Unsurprisingly, none of the show's winning couples have lasted since their respective seasons ended - no clue why, tbh - but producers are keen to rectify that by bringing the show back. 
Yes, Channel 5 will be bringing the show back later this year and they've already finished filming.
So, what do we know about the upcoming reality show so far?
Well, firstly, formed TOWIE star-turned presenter Mark Wright will be hosting the 2019 revival.
Mark has been teasing the show on his social media over recent months and revealed some insider details including that it was filmed in South Africa last autumn. 
The show will consist of ten episodes but no word yet about an exact air date.
But, there's a high chance we'll tune in - out of pure curiosity, like.
What's the bet the new 'bachelor' will be a former Love Islander? 
DailyEdge is on Instagram!