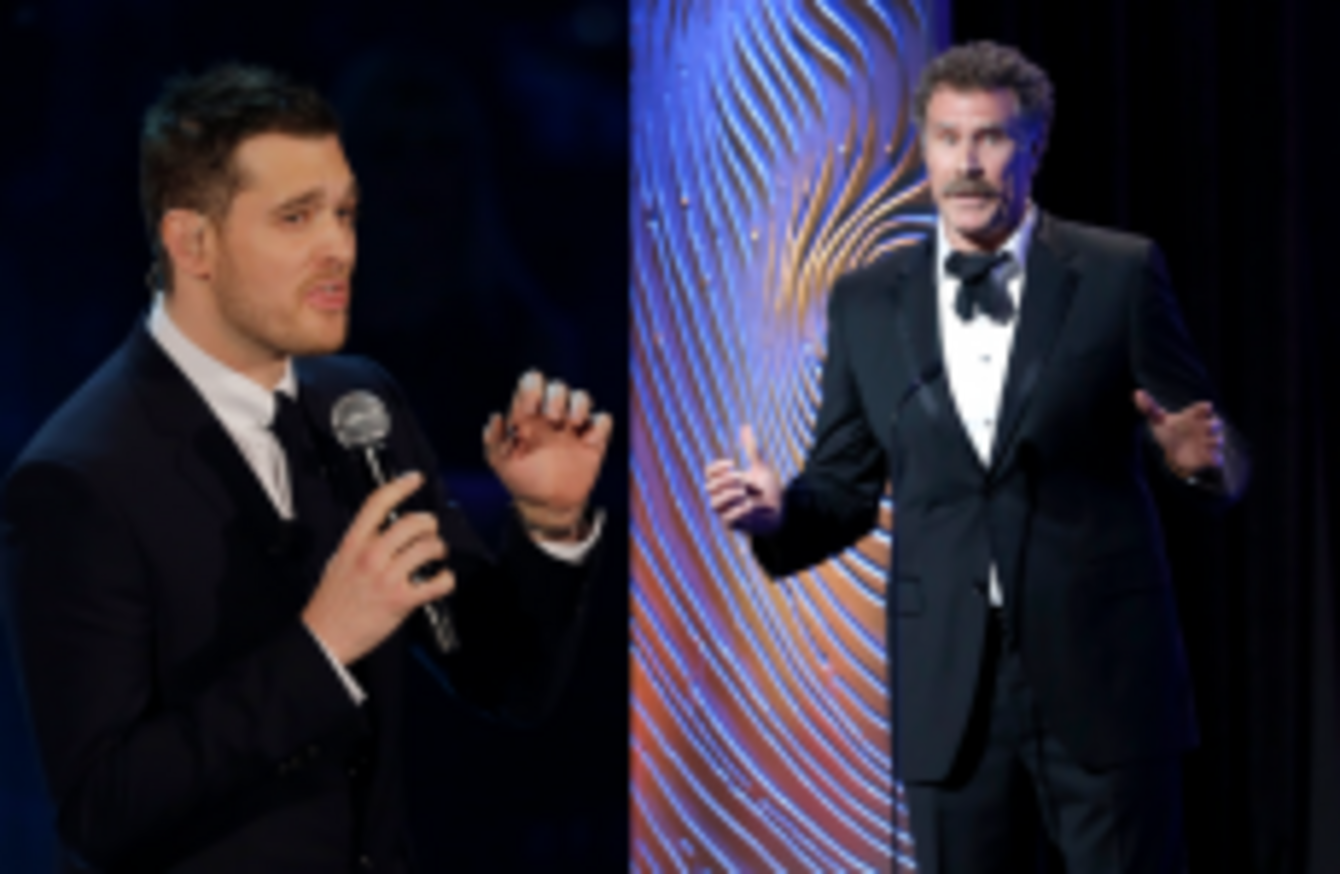 BOATS N HOES!
Image: Todd Williamson/Invision/AP Images - AP Photo/Luca Bruno
BOATS N HOES!
Image: Todd Williamson/Invision/AP Images - AP Photo/Luca Bruno
EVERY WEEKDAY MORNING, DailyEdge.ie rounds up the best of the day's celebrity dirt – from the top to the very bottom.
#F**KING CATALINA WINE MIXER Professional crooner Michael Bublé has said that he'd be well up for a duet with Will Ferrell.
Accosted by a TMZ pap (look at us with our 'lingo') at LAX airport Bublé said the celeb he'd most like to duet with is old Ron Burgundy himself.
He doesn't want to sing Afternoon Delight though, he's more interested in the Stepbrother's classic Boats N Hoes.
No word yet on if Will is up for it, but he has just signed up to a new film with Bridesmaids star Kristen Wiig. Loving her work. (Moviefone)
(This video is NSFW at all at all)

YouTube/JC9991
#BACK TO WORK Kelly Osbourne is back on the set of Fashion Police after suffering a seizure a couple of weeks ago.
Co-presenter Joan Rivers tweeted:
Welcome back Kelly!!! THRILLED to have my darling @MissKellyO back on set…
Two of the most terrifying women ever (@Joan_Rivers)
Welcome back Kelly. Here, while we have you, have a chat with your ma will you? Tell her to lay off the botox.
#HANDBAGS X Factor winner James Arthur (remember him?) has had a dig at The Script frontman Danny O'Donoghue after he and Will. I . Am said they didn't know who he was.
It seems that Arthur was rejected from O'Donoghue's show The Voice and, well, as the song goes "the first cut is the deepest".
He tweeted this:
Ouchie. Although to be fair, we have NO idea who won The Voice. Anyone? Anyone? Bueller? Anyone?
And the rest of the day's celebrity dirt…
Ant or Dec pulled off such a good prank on One Direction that they called emergency services (Mirror)
Jamelia has called Louis Walsh a "pr**k" on Twitter (Twitter/Irish Sun)
Khloe is celebrating being the slimmest Kardashian apparently. Lovely stuff from the Daily Mail
Roscommon's own Chris O'Dowd charmed the pants off Jay Leno this week (YouTube/NBC)
Matthew McConaughey has said that Lance Armstrong is "not a liar". Hmmm (Radar)