EVERY WEEKDAY MORNING, the Daily Edge rounds up the best of the day's celebrity dirt from the top to the very bottom. Here's The Dredge.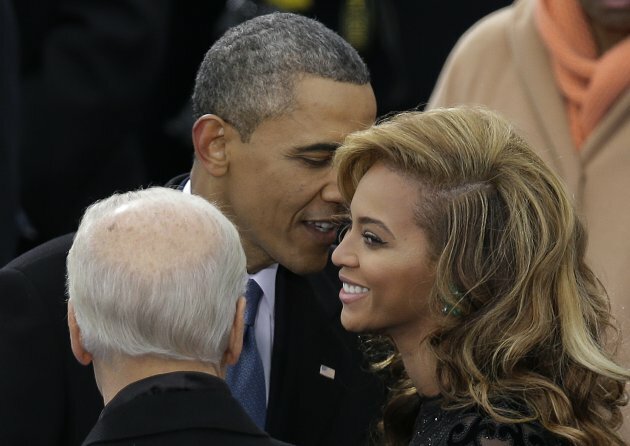 "So, is he still going on about all those problems he has?" (Evan Vucci/AP/Press Association Image)
#PUT A PRES ON IT So nothing is going to beat Aretha Franklin's inauguration hat from the inauguration four years ago, but there were enough star-studded moments at yesterday's ceremony to keep us going for a while.
First off, we got further confirmation that Beyoncé and Jay Z and Barack and Michelle totally have double dates and chat about Blue Ivy's teething and listen to all the tunes together.
Just look at Barack whispering to Beyoncé. He's probably saying "come around to watch Girls later. Michelle got the Ben and Jerry's in".
Kelly Clarkson joined Beyoné in performing at the ceremony in Washington, and got photobombed by Bill Clinton, while Malia and Sasha, the first daughters, had some fun of their own taking selfies and generally being adorable.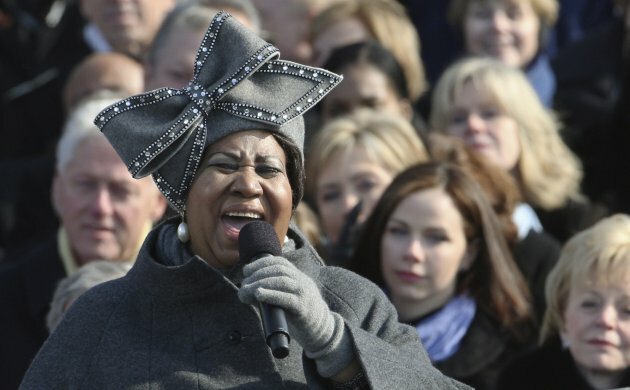 Lest we forget. Aretha Franklin's 2009 inauguration hat (AP Photo/Ron Edmonds)
#KRY ME A RIVER Kim Kardashian "cried for weeks" over her divorce from Kris Humphries apparently, the poor lamb. (Radar Online)
Luckily the TV cameras were there to capture every second.
Meanwhile Humphries was jeered and taunted as his team the Brooklyn Nets played the New York Knicks at Madison Square Garden, with Kanye West and Kim K jibes thrown his way. (NY Daily News)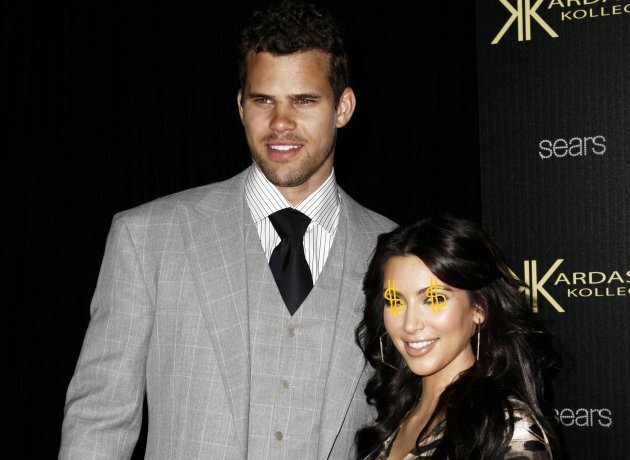 Kim Kardashian, and soon to be ex-hubby Kris Humphries. (AP Photo/Matt Sayles, file)
#LOVE STORY? Taylor Swift is embarrassed that her love life is making her a bit of a joke. (Radar Online)
She's gone out with Joe Jonas, Harry Styles, Jake Gyllenhaal, Taylor Lautner, Conor Kennedy and Harry Styles. Did we leave anyone out?
She's become the butt of cruel jokes in the wake of her latest split from Styles, and was even warned to stay away from Michael J Fox's teenage son at the Golden Globes. It may have been a joke, but MORTO.
Apparently she's on her way to the UK now for a showdown with Harry Styles. He's the one with the hair. (The Irish Sun)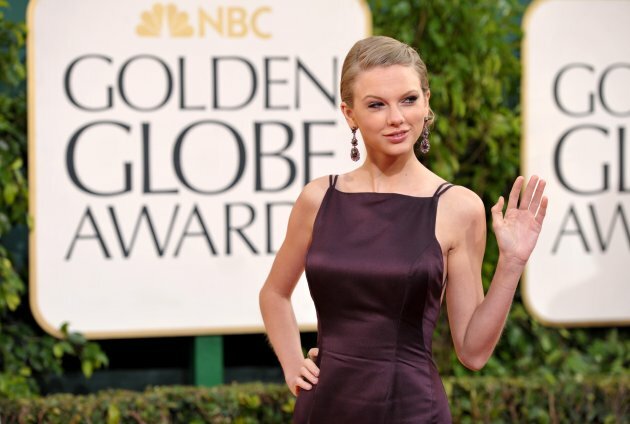 Leave Taylor alone. (John Shearer/Invision/AP)
And the rest of the day's celebrity dirt: