EVERY WEEKDAY MORNING, the Daily Edge rounds up the best of the day's celebrity dirt – from the top to the very bottom. Here's The Dredge.
#FAIL: So why did American Pie and Buffy actress Alyson Hannigan name her youngest daughter 'Keeva'?
Well, she wanted to call her Caoimhe, but she couldn't spell it. "I can't even spell the actual Gaelic version," she said. "It looks like when you grab your Scrabble tiles and you go 'Oh, that's not a word.'"
Welcome to the world, Keeva. Er, sorry about all this. (Mail Online)
#FREE THE RIHANNA 150: The madness continues on board the debauched Rihanna 777 tour plane, where 150 journalists are trapped on a seven-day world tour and fed only tequila (basically).
One has now (anonymously) blamed RiRi for keeping the reporters from drinking water or "sleeping or eating or going outside or even using a bathroom," adding: "I want a glass of water so badly, but I guess I should be glad I don't, because then I'd have to pee."
Well you should have gone before we left, shouldn't you? (Gawker)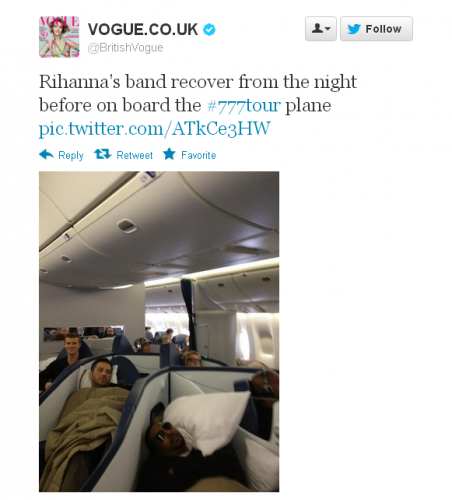 Apparently only the band get to sleep.
#SEX DUNGEON: Everyone's favourite cross-dressing cage fighter Alex Reid has hit back at his ex-squeeze Chantelle Houghton's claims that he turned their house into a "sex dungeon":
Addressing Chantelle's claims that he once turned their home into a "sex dungeon" forcing her to flee their home for four days, Alex said: "How can you turn an entire house into a sex dungeon?"
Fair point.
He also said he's slept with men and prostitutes, and described himself as a "trysexual". We think that means he'd try anything, not that he just, you know, tries very hard. (The Sun)
Is this the face of a man who knows how to build a sex dungeon? (John Phillips/EMPICS Entertainment)
#J-BIEBZ: Baggy-crotched child-man Justin Bieber, who turned up at the AMAs wearing what one website called "a purse with legs", got a smooch on the neck from former Playboy model Jenny McCarthy.
This is what his face looked like: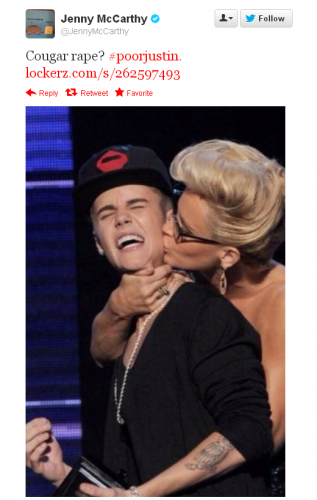 And the rest of the day's dirt…
For more, follow @dailyedge on Twitter and like The Daily Edge on Facebook.