EVERY WEEKDAY MORNING, the Daily Edge rounds up the best of the day's celebrity dirt from the top to the very bottom. Here's The Dredge.
Well, well, well. The first pictures of Robert Pattinson and Kristen Stewart back together after the cheating scandal which almost put an end to their relationship. They've been snapped at a pub in LA (Entertainment Tonight/Splash).
The pair enjoyed a few ales with friends at Ye Rustic Inn in Los Angeles on Sunday night (Daily Mail). We assume they were there for the Ye Rustic Team Trivia quiz, which according to the bar's Facebook page is "intellectual warfare". One local on Twitter claims that Ye Rustic Inn is "chicken wing-tastic".
A quiz and wings? Sign us up!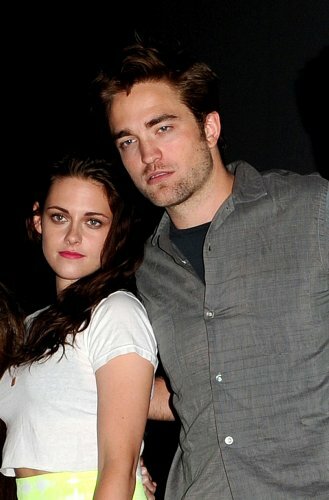 Pictured in July 2012 (Vince Flores /UK Press/Press Association Images)
Stewart was caught rapid kissing married director Rupert Sanders back in July. Pattinson lovers and Twi-hards the world over were baffled at her decision to cheat on hunky Rob. She released a statement declaring her love in an effort to win him back, and now it seems that it might have worked (People).
Anyone would think they have a new film out soon.
The Words
Juicy: Oprah Winfrey has revealed that she is a big fan of the Fifty Shades of Grey 'mommy porn' series, but prefers to skip straight to the 'juicy parts'. There's a lovely mental image for you to start your morning. You're welcome. (Daily Mail)
"I'm serious. It was THIS BIG" (AP Photo/Charles Sykes)
Lawsuit: Hulk Hogan is suing his (ex?) friend Bubba the Love Sponge and the website Gawker after a tape of him having sex with Bubba's wife was published online. The wrestler is seeking $100 million in damages and wants Gawker, Bubba and whoever else has the tape to hand over the footage OR HE WILL POUND ON THEM. (We may have added that last part). Also, Bubba the Love Sponge is no name for a grown man. (TMZ)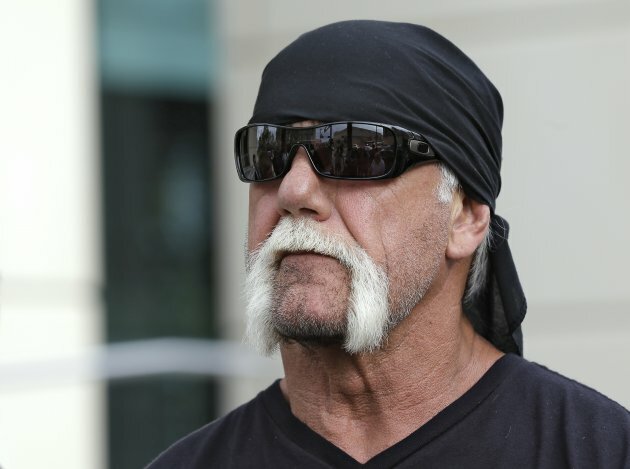 "Watcha gonna do? I'm gonna sue you, that's what." (AP Photo/Tom Mihalek)
Take the plunge: Freefalling hero Felix Baumgartner is planning to marry his girlfriend Nicole Oetl next year after his record-breaking jump to earth on Sunday. It's reported that the pair had put the wedding on hold in case he didn't survive the leap. Now THAT's romance. (Irish Daily Star)
"Can I wear this to the wedding?" (AP Photo/Ross D. Franklin)
The Dirt
Khloe Kardashian (she's the best Kardashian) and Mario Lopez (aka Slater from Saved by the Bell) are the new hosts of the X Factor in the US. (TMZ)
Georgie Salpa tried to fly home from Malaga with the wrong passport after picking up the wrong one in a rush to get to the airport. Silly Salpa. (Irish Daily Mirror, The Irish Sun)
Honey Boo Boo Child is awful at Rock, Paper, Scissors… apparently. (Perez Hilton)
Comedian Frankie Boyle is suing The Mirror after they called him a racist. (Holy Moly)
The Barrel Scraper
The president obviously needs more work to do, STAT. (TMZ)