THE HILLS DOMINATED the reality TV landscape in the noughties.
MTV / YouTube
Lauren not going to Paris! Les Deux! Speidi! Audrina talking about the large hadron collider! I mean, what wasn't to love?
For one of its old cast members, it turns out there's a lot of love lost.
Lo Bosworth, who also starred with head honcho Lauren Conrad on Laguna Beach, had some strong words when she was asked about a potential Hills reunion.
I was like, 'Fuck, no! I don't want any association with those people.'"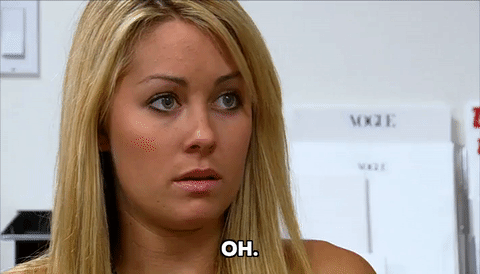 Now, hold your horses! Speaking on the Lady Lovin podcast, she said she was still friends with some of them (phew!), she isn't pushed about some of the others.
I think everybody actually feels that way about their coworkers, which is really what the The Hills was. They were all just my fucking coworkers. It was a job. A j-o-b."
Fair enough TBH.
LC and Lo are still fairly friendly – Lo acted as her bridesmaid at her 2014 wedding to William Tell. But they're currently living on opposite sides of the country, and Lauren just had a baby, so that might explain the lack of Instas the pair have been putting up of each other.
Speidi, if you're reading this – Lo has forgiven and forgotten you.
DailyEdge is on Instagram!