THE LODGERS HAS just landed at Netflix.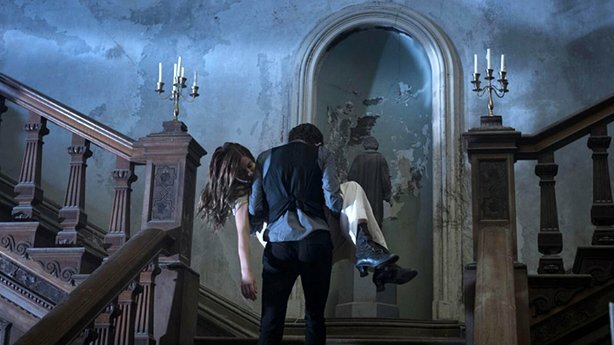 Netflix Netflix
The film follows Rachel (Charlotte Vega) and Edward (Bill Milner) – Anglo-Irish twins living in a debilitated mansion in 1920s rural Ireland. (Is this the long lost plot of a Mary-Kate and Ashley movie? Perhaps.)
The house exudes a strange curse over them – they must be in bed by midnight; they may not permit an outsider past the threshold; if one attempts to escape, the life of the other is placed in jeopardy. Worst Airbnb ever!
The return of Irish WWI soldier, Sean (Eugene Simon), may lead Rachel to break these rules. Falling in love, the two plan an escape from the village. However, the increasingly demented Edward and the spirits of the house have other ideas.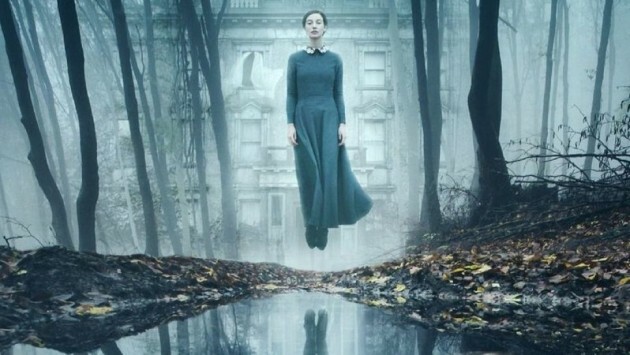 Netflix Netflix
Any familiar faces to look out for?
Brian O'Malley (Let Us Prey) directs from a screenplay by musician David Turpin. David Bradley (Game of Thrones), Deirdre O'Kane (Moone Boy) and Moe Dunford (Michael Inside) also star.
Tell me more about this mega creepy gaff it was filmed in?
Loftus Hall is a large mansion house situated on the Hook peninsula.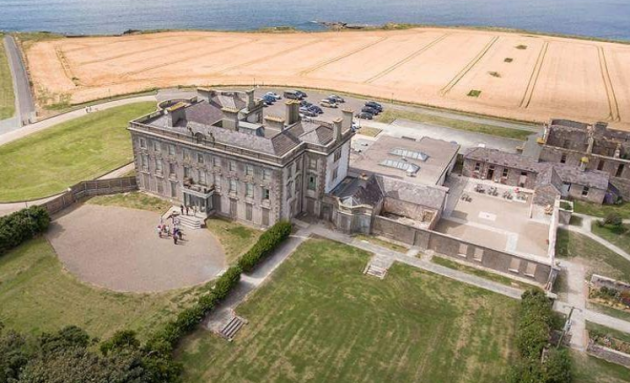 uncharted_ireland / Instagram uncharted_ireland / Instagram / Instagram
The Redmond family built the hall in 1350 during the time of the Black Death to replace the castle. It then became known as Redmond Hall.
Redmond Hall became the property of the Loftus family in the 1650s as a result of the Cromwellian confiscations. Redmond Hall then became Loftus Hall.
Right, and what makes the gaff haunted then?
According to the Loftus Hall website, legend has it that during a storm at sea, a dark stranger approached the Hall on horseback after his ship was driven into nearby slade Harbour with rough seas.
He was invited in to seek shelter and spent some days with the Tottenham Family who were living at the Hall at the time. The young Lady Anne Tottenham was especially taken with this dark stranger and fell head over heels for him. (As one tends to do.)
One night during a card game, she dropped a card and upon bending down to retrieve it, she noticed that this dark stranger had cloven hoofs instead of feet. As soon as he realised what she had seen, he shot through the roof in a ball of flames.
Anne never recovered, she went into a state of shock and madness and her family locked her in the tapestry room for fear that anyone would see her. (Me after a bank holiday weekend.)
She died a couple of years later, still quite young, but her death was no release as servants and family members reported seeing her wandering through the house at night. The family had the local catholic priest Fr. Broaders exorcise the Hall but he could not exorcise the tapestry room. 
Very spooky indeed.
You can watch the trailer below or by clicking here.
Epic Pictures Group / YouTube
DailyEdge is on Instagram!