AGONY AUNT COLUMNS often throw up interesting dilemmas, but this one is truly in a league of its own.
Take a deep breath.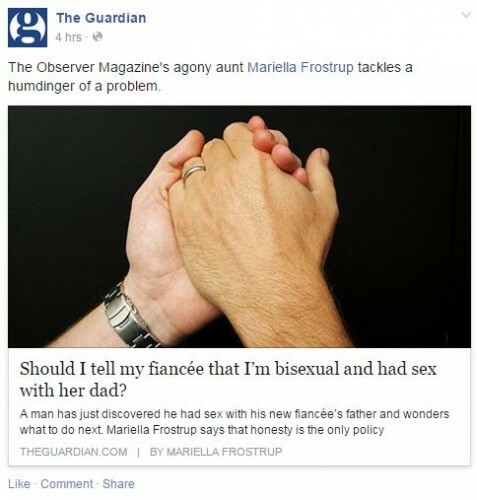 The Guardian / Facebook The Guardian / Facebook / Facebook
EM, OMG.
People couldn't quite believe their eyes.

A lot of people were really grimmed out :(

More than one person noted that it was perfect Jeremy Kyle fodder.


While other people begged for it to be filmed.
Keep it to yourself, man!
And some people kept their advice short and sweet.
If you really do care for this woman, she deserves to know the man she is marrying and to be allowed to make her decision about her future based on full disclosure. That doesn't mean you need to focus on the details (such as the dalliances with her father), but you should fill her in her as delicately as you can on your previous sexual history.
Delicately being the operative word, we think.