AS ANY SKINCARE enthusiast will know all too well, good quality skincare products can often be pricey.
Enter The Ordinary, a cheap-as-chips skincare line that's winning rave reviews from beauty bloggers and skincare nerds alike.
The Ordinary, which is part of the Deciem suite of beauty brands, launched in late August and has since become somewhat of a cult favourite, thanks in large part to the fact that it's very, very affordable.
How affordable, you ask? The most expensive product is €17.70 but the vast majority of products retail for under a tenner. For example, the Vitamin C Suspension is just €5.80 and Hyaluronic Acid is just €6.80. Happy days.
They have a diverse range of products including creams, serums, oils and other vitamin-rich products, all with very scientific-sounding names.
The Ordinary The Ordinary
Don't have a clue where to begin? The Ordinary has compiled a handy regimen guide that advises what products will suit your skin's needs. Nice one.
So how do people rate The Ordinary?
Very, very favourably.
The folks over on the r/SkincareAddiction subreddit have been gushing about it since it was released.
Reddit Reddit
Reddit Reddit
Beauty writer Sali Hughes was similarly effusive back in October.
Overall, The Ordinary is a solid range, and I'm not surprised it's causing such a stir in the beauty industry. What it perhaps lacks in luxury and elegance, it delivers in transparency, realism and affordability. I can't help thinking this is how all modern skincare should be sold.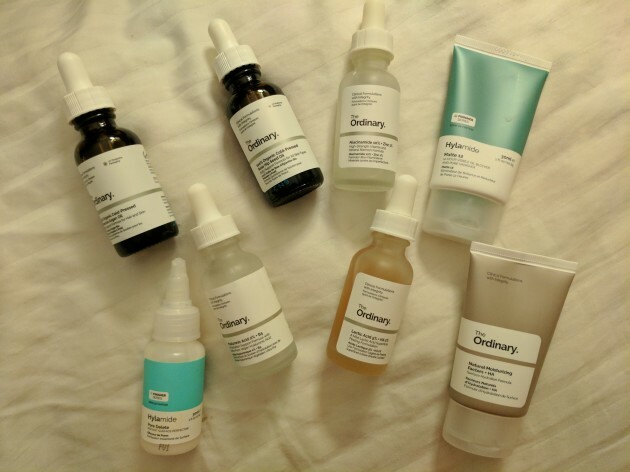 Imgur Imgur
And it's getting the seal of approval from those who have been lucky enough to get their mitts on it so far.
It's available online (although they are experiencing some delays thanks to a recent surge in demand) and some beauty salons in Ireland, including Mise Beauty in Dundalk and Navan.
DailyEdge is on Snapchat! Tap the button below to add!