WITH THE MARRIAGE referendum edging closer, Irish businesses have been upping their support for equality in some excellently creative ways.
Well, start painting, because the R.A.G.E. music and gaming shop on Fade Street in Dublin just raised the game.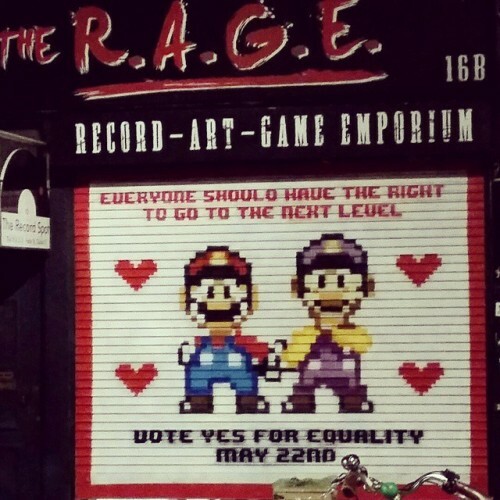 RageDublin RageDublin
Perfect.
But wait, what's with Luigi's clothes?
As one commenter pointed out:
Looks like Waluigi in Wario's clothes. While I'm 100% a yes vote, we all know Waluigi is too good for Mario.
The R.A.G.E replied…
Haha, we were afraid of this! Not Luigi, not Wario, not WaLuigi. We decided to make our own character and it accidentally bore a resemblance. 

#introducingKevin
We hope Kevin and Mario are very happy together.