IT'S THE NEW selfie craze that will be hitting your timeline shortly, just wait for it. First there were #NoMakeUpSelfies, then came the #IceBucketChallenge, then the slower, but very real #FeelingNuts challenge.
Now, celebrities are kicking off a new social media trend, #WakeUpCall–selfies taken straight after you wake up. Jemima Khan kicked things off on Sunday morning, nominating Jeremy Clarkson, Hugh Grant and Lily Allen to follow suit.
But… why?
As with all of these crazes, it's all for a good cause. The benefactor this time around is Unicef's Syria Children's Emergency appeal. Millions were raised for Cancer Research and Motor Neurone Disease as a result previous challenges, so they're certainly worthwhile.
Khan, who is a Unicef ambassador, wrote in the New Statesman:
I considered asking friends to donate money not to have to attend another dreary charity dinner, but have decided that the quickest way to raise money is through a social media campaign, to try to replicate the astonishing success of the Ice Bucket Challenge.
So why more selfies?
It is the perfect combination of the horror of the ice bucket challenge and the accessibility of the no makeup challenge. You literally don't even have to get out of bed. Men are also more likely to get involved.
Who has done it so far?
Em, only everyone.
Stephen Fry was straight in there.
Sleepy Tom Hiddleston nominated Emma Watson.
Naomi Campbell did a Beyoncé.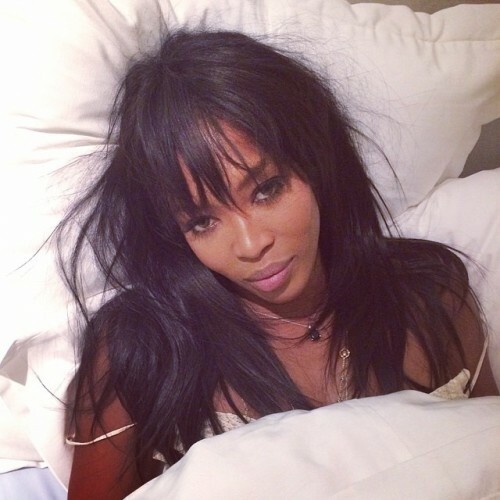 iamnaomicampbell iamnaomicampbell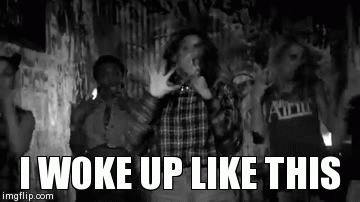 Claudia Winkleman made no pretences.
Nigella Lawson got involved.
Daisy Lowe, from the biggest bed ever.
Heston Blumenthal and Jeremy Clarkson's attempt will stick with us for evermore
John Bishop, Warwick Davis, Derren Brown and Natalie Imbruglia are among the others who have been handing out some #WakeUpCalls.
Isn't it too easy to cheat?
Hey, once the money is donated, what's the harm?
Perhaps the ultimate cheater though, is Hugh Grant, who took his selfie in his Cloud Atlas make-up.
Oh Hugh.
Has it hit Ireland yet?
It's still very much in the celeb sphere right now, but trust us. Your nomination is imminent.