GRAHAM LINEHAN'S NEW sitcom The Walshes made its UK TV debut on BBC Four last night and it seems to have gone down quite well.
The show – which was co-written by comedy troupe The Diet of Worms – received a rather mixed reaction when it first aired on RTÉ One last week, but the response in the UK was much more positive.
The Telegraph's Sarah Rainey said the show would "fill a Ted-shaped hole in our lives" and, judging by the tweets, it appears the viewing public agreed.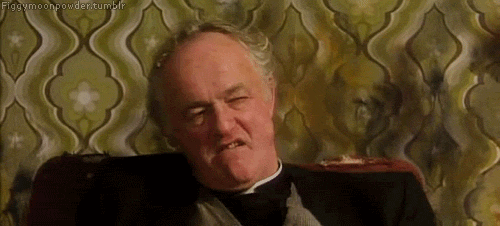 Tumblr Tumblr
There were plenty of pats on the back for the Father Ted co-creator.



And sighs of relief from those who weren't exactly enamoured with our more recent exports.



Tumblr Tumblr
Linehan had some strong words for those who compared the comedy to Brendan O'Carroll's award-winning sitcom.
Meanwhile, the viewers had more than a few positive words for him.



And couldn't stop chuckling even after it aired.

However, there were a few who weren't overly impressed.
Metro UK Metro UK
Tumblr Tumblr
And back in Ireland the audience was still clearly divided after episode two aired on RTÉ One last night.



Mrwgifs Mrwgifs
Will the third and final episode do enough to change their minds?
Catch The Walshes on RTÉ One next Thursday night at 10.15pm.