WITH THE NEW 'Iced Cake' and 'Kissed Caramel'  flavours, Smirnoff might have just outdone itself in the verbal diarrhoea stakes.
But then drinks companies have been doing it for years.
Here are six of the best and worst, depending on your point of view.
'In-Heat Wheat Hefeweizen'
"I'll have a Raging Bitch" are hardly words you'll ever trip off your tongue in the local boozer. But with brands such as 'Doggie Style Classic Pale Ale' and 'Pearl Necklace Oyster Stout', Flying Dog Ales has outdone itself in the innuendo stakes. The inspired Ralph Steadman artistry work suggests the words are harmless, with the 'In-Heat Wheat Hefeweizen' sounding about the tamest. But the picture says otherwise.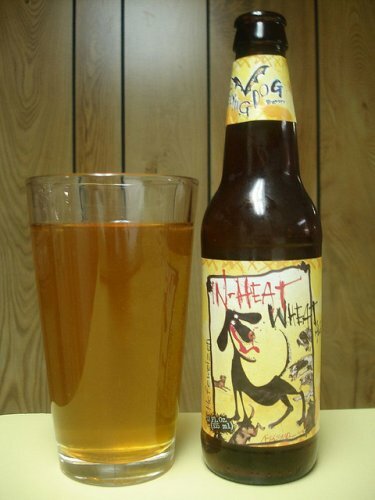 joefoodie Flickr/CreativeCommons
Viking Blod
I'm ok for that. Thanks though.
Zack Sheppard Flickr/CreativeCommons
Santa's Butt Porter
"A bit on the sweet side but not unpleasant", Santa's Butt is an enjoyable enough beer according to one user on beeradvocate.com. Banned in 2006 from the State of Maine in the US, calls by the Journal.ie to the Shelton Brothers brewery in Oxfordshire went unanswered meaning me could not confirm if you could taste "the roasted malt" but "overall light aroma" of Santa's Butt this Christmas.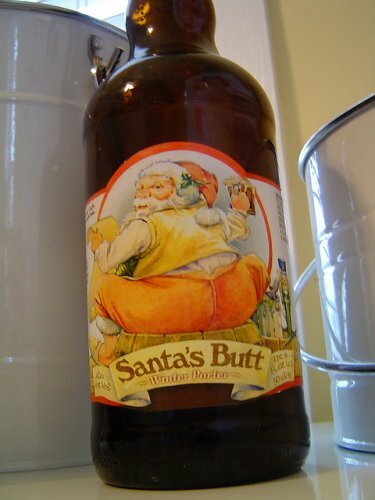 Adam Sonnett Flickr/CreativeCommons
Pigs Ass Porter
Jay Cuthrell Flickr/Creative Commons
Another unappealing sounding beer, this Montana brew "looks nice" according to this young little chap.
"Mmm, smells good" this Pigs Ass does. "Definitely picking up some grapefruit." Sure you are.
Polygamy Porter
Why have one when you can have six, at the Wasath Brew Pub and Brewery in Utah, the home of Mormonism, the blurbs write themselves.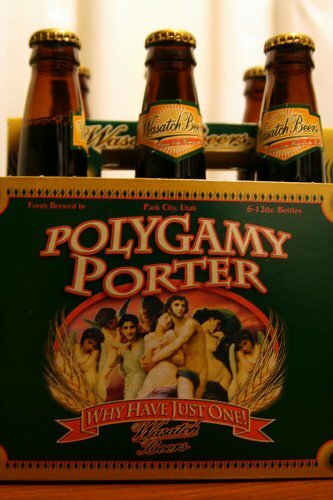 Ryan McFarland Flickr/Creative Commons
Trashy Blond
With some inventive names and nifty marketing tricks, Scottish craft brewery Brewdog have earned themselves a well earned name for controversy in recent years. However they have consistently won awards for the quality of their beer, and last year forced the multinational giant Diageo to apologise after the FTSE 100 company threatened to pull its sponsorship from an awards ceremony if the younger competitor won.
Their copywriters know how to ruffle a couple of feathers too.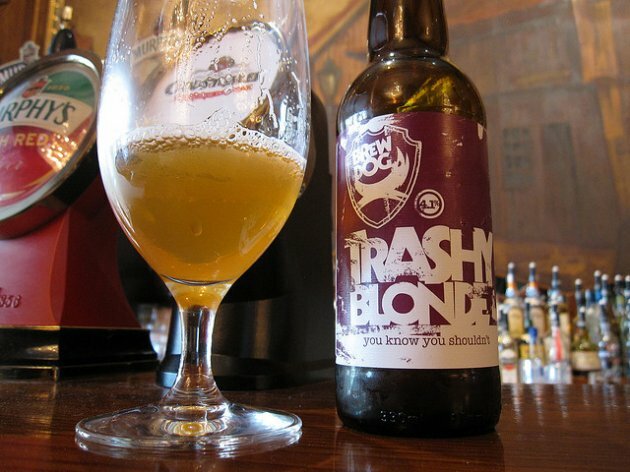 Bernt Rostad Flickr/Creative/Commons
Panty Peeler
The Worst until last. Lets hope as much effort went into making the beer as it did into commissioning a 16-year-old boy to design the label.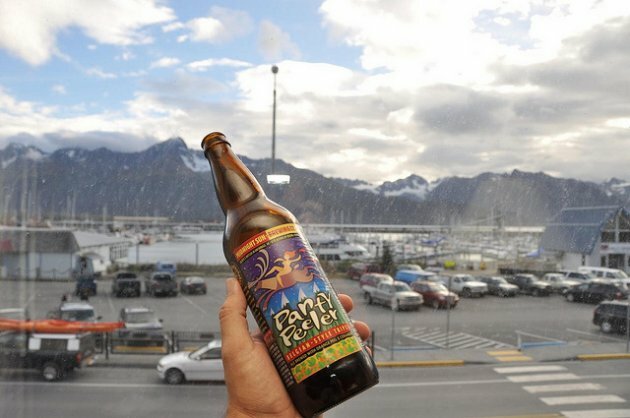 Ryan McFarland Flick/Creative Commons