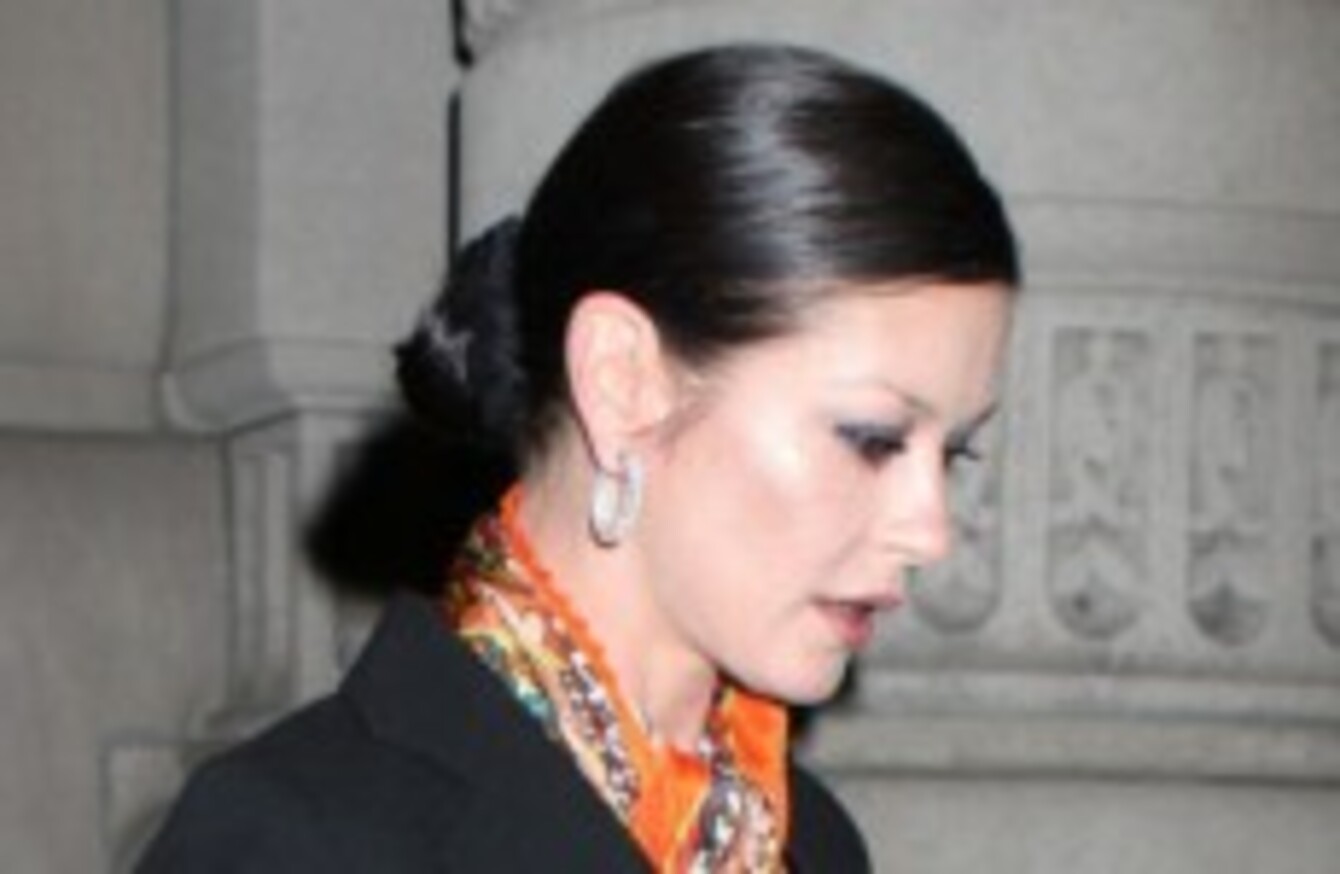 Catherine Zeta Jones.
Image: PBG/PBG/Empics Entertainment
Catherine Zeta Jones.
Image: PBG/PBG/Empics Entertainment
CATHERINE ZETA-JONES has spoken candidly about her bipolar disorder, saying that there is "no shame in seeking help".
The actress spent five days in Silver Hill Hospital in Connecticut receiving treatment for the condition recently, and has now begun filming on a new project.
She said she is hoping her admission will encourage other people suffering from bipolar II to seek treatment.
Bipolar II is a condition which sees a person swing from severe depression to a milder and briefer manic state than that suffered by people with the better-known bipolar I.
Speaking to People magazine, Zeta-Jones said: "This is a disorder that affects millions of people, and I am one of them. If my revelation of having bipolar II has encouraged one person to seek help, then it is worth it," she continued. "There is no need to suffer silently and there is no shame in seeking help.
The actress has been through a difficult year, having supported her husband Michael Douglas as he battled with throat cancer. A friend told the magazine: "The simple things would just seem overwhelming, like going out to dinner," says the close friend. "There was just a little piece of her chipped away. It was hard to watch because I knew how hard she was trying.