IF YOU WENT to bed last night instead of watching the Superbowl, you missed all this.
1. Bronco's QB Peyton Manning's lil bro, and NY Giants QB Eli Manning, didn't look too pleased when his brother won
It created a whole meme.
https://vine.co/v/i1vzT9ZPTWH
2. A lot of viewers were gagging for the hot ref
3. Lady Gaga sang the American national anthem and KILLED IT
https://vine.co/v/i1vrJULdVHw
https://vine.co/v/i1v6JEr7HWh
She shocked and surprised people.
But not others.
4. Beyonce stole the half time show, and played homage to Michael Jackson
5. She also almost fell
https://vine.co/v/i1n1EltQHVp
6. At least Taraji P Benson failed hard enough for both of them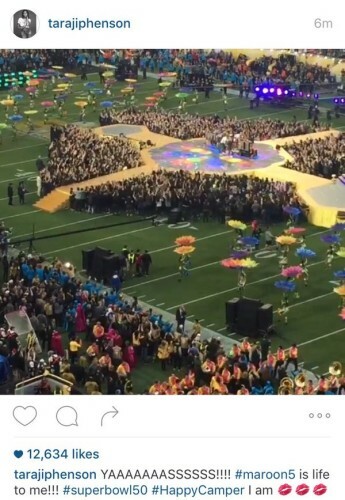 COLDPLAY, COLDPLAY.
7. Blue Ivy and Apple Martin hung out together backstage
Squad goals.
8. There were a bunch of celebs in the audience
Incuding Roy Keane and Martin O'Neill.
Less importantly, David Beckham.
Their seats look a bit shite though.
Vince Vaughn was there.
Kate and Oliver Hudson too.
Alicia Keys was there with her son.
Lucky jammers.
9. Then there were the ads
This Doritos ad in which a baby jumps out of its mother's stomach to get some crisps disgusted a nation.
Super Bowl Commercials / YouTube
But Seth Rogan and Amy Schumer starred in Bud Light's commercial and saved the day.
Bud Light / YouTube
DailyEdge is on Snapchat! Tap the button below to add!