SO YOU'RE IN work and you barely got a 'holiday' at all over Christmas. You're sick of people moaning about how they don't know what day it is or their sleep pattern is ruined, as you haven't had the opportunity to experience either.
Fear not, we've put together a few distractions that may just make that clock tick a little faster. You're almost there, the last few hours are always the worst.
1. Challenge your co-workers to a game of QuizUp
QuizUp is the new must-have social quiz game app thingy. You can challenge friends to a quiz-off and manically gloat when you beat them in the Fruit & Vegetable round.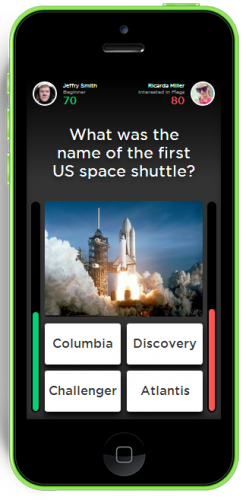 Quiz Up Quiz Up
2. Hit the 90s button
Fan of the 90s? Need some tunes? Look no further than the 90s button. The YouTube video generator will throw you an amazing retro pop tune and sure by the time you've listened to a few three minute tunes it'll be home time. Make your co-workers' day go slower by singing along with great enthusiasm.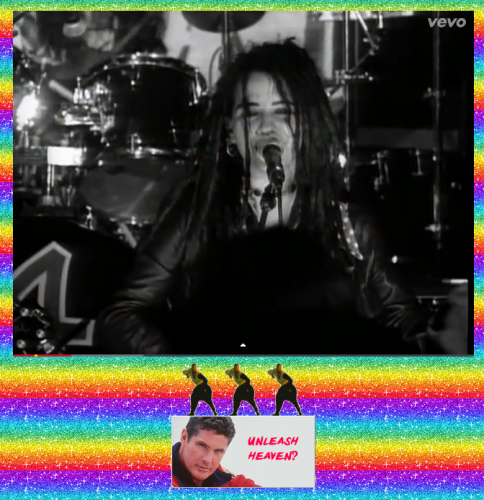 3. Get lost in a web hole
There are way too many YouTube videos and Wikipedia entries to see, so sometimes, the best thing to do is just let the internet choose for you.
If it's knowledge you're after, go to Wikipedia, choose 'random article', lose precious moments.
If lols are more your thing, check out the ProCatinator for the perfect mixture of music and lolcats.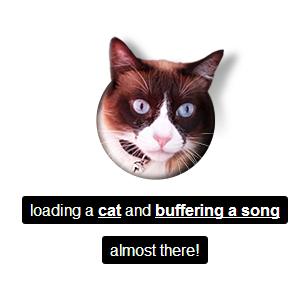 4. Create your own gif soundtracks
For example, listen to this:
ZPants
While looking at this gif: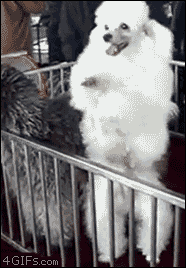 Matt Doering Matt Doering
Or if you're a little more cerebral…
Listen to this:
TheWickedNorth
While looking at this: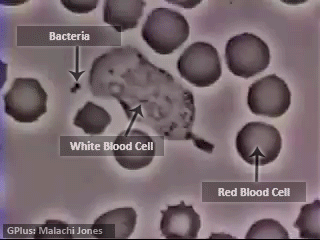 ScienceOxford ScienceOxford
Entrancing. Is THAT the time already?
5. Listen to an audiobook
There are so many great audiobooks available online for free and they're great for distracting yourself from listening to this:
Jojikiba
6. Play the old classic, Angry Birds
Yeah, we're opening that can of worms again. Did you know you can play Angry Birds directly on your browser? You do now. Just don't blame us if you never get anything done again, ever.