KEVIN HART AND Tiffany Haddish are starring in a new movie together called 'Night School' where Kevin has to pass his GED (Leaving Cert) and Tiffany is on hand to make sure he does it by any means necessary.
Jimmy Kimmel Live / YouTube
Kevin was on Jimmy Kimmel promoting the movie and it turns out that himself and Tiffany go way, way back. It also turns out that Kevin was looking out for her when nobody else really knew what was happening to Tiffany.
I knew Tiffany when Tiffany was homeless. Tiffany was living out of her car and nobody knew because she was trying to keep it a secret.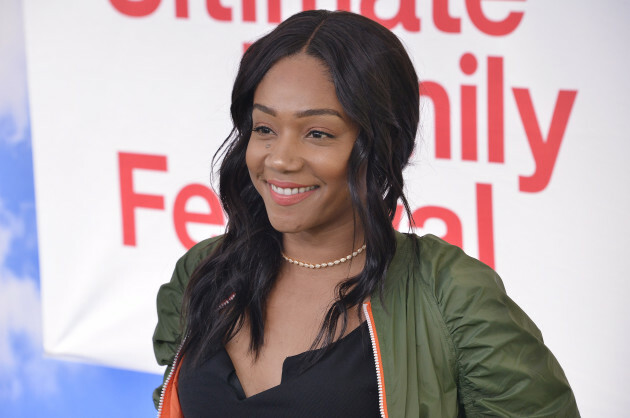 SIPA USA / PA Images SIPA USA / PA Images / PA Images
She has just started out her career as a stand up comedian and she wasn't having much luck. Neither of them were as big as they are today and Kevin wanted to do something to help Tiffany out.
In my pocket I had like $300 and I was like  'Here. I don't know what your situation is but hopefully this can do something for you in this time.
Kevin later found out that Tiffany used the money to stay in a motel for a week and had proper access to a bathroom and bed and never said anything to Kevin. He only found out through the grapevine.
Now we've come full circle and I got to cast Tiffany as a co star in this.
Universal Pictures / YouTube
Tiffany then went on to become very successful as we know but talks about how Kevin became her motivation and always gave her the best advice. Speaking to People back in April she said;
When he sees me, he says he's so proud of me and stuff. And he's always giving me the best advice. And I try to listen to him. Sometimes I don't. And then I'll be like, 'Dang, I should've listened.
She also says he won't take the money back either. What a good dude.
DailyEdge is on Instagram!