TIM ALLEN'S OFFICIAL, verified Twitter account is an ~interesting~ place to find yourself on the internet.
Often, he tweets bog standard celebrity updates on what's going on in his world:
And sometimes he transitions to the more surreal:
Today, the former star of Home Improvement and The Santa Clause movies had a simple question about evolution
Oh.
It's common question that's been debunked many times, and Allen got *all* the answers in his replies (over 6000 and counting).
Apes of today and humans share a common ancestor, as The Scientific American explained in 2015, because it's a "persistent" statement made by evolution deniers:
The point that stubborn creationists apparently refuse to appreciate is that only one group among the animals that we call 'monkeys' evolved into the animals that we call 'apes': other ancestral monkeys begat more monkeys, and apes are, in fact, merely one monkey lineage among several.
But Tim needed to hear it from a friendly voice
Famous atheists rowed in to tell him where he went wrong
There were long threads about how there's a common ancestor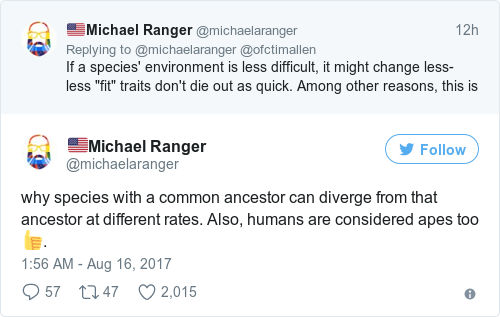 @michaelaranger @michaelaranger
People wondered why he didn't just Google the damn thing if he really wanted to know
Jacob Wisner / Twitter Jacob Wisner / Twitter / Twitter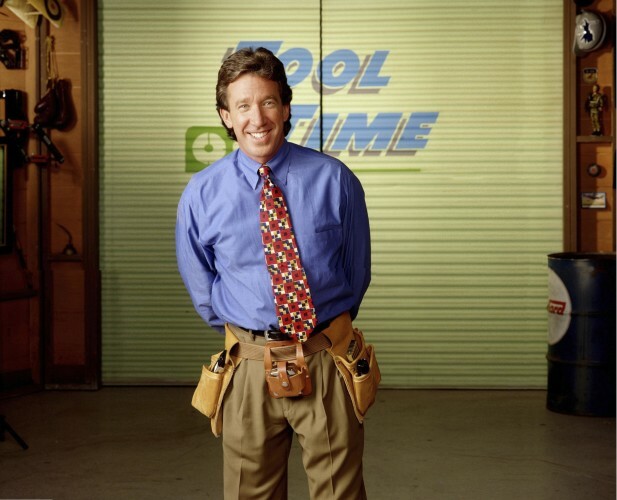 Others had their own questions with the same format
Mind blowing.
In summary, there have been so many sarcastic tweets
There's been no follow up from Allen yet about what he might have learned, but the best thing to come out of the debacle was this newly developed name for evolution
Scientists, make it happen.
DailyEdge is on Instagram!