BACK IN 2011, Alan Crowley was 'glassed' in a Dublin nightclub in an unprovoked attack. He subsequently required plastic surgery for injuries sustained to his face.
Using the iPhone app Everyday, Crowley made a timelapse, which captures his face healing following his surgery.
It's quite remarkable.
corvus4906 / YouTube
Although Crowley initially posted the video in 2012, the past 24 hours has seen it go viral.
According to YouTube, it had 358,102 views as of September 28th. That figure now stands at 706,604 and counting after it was picked up by international outlets such as Buzzfeed and Metro UK.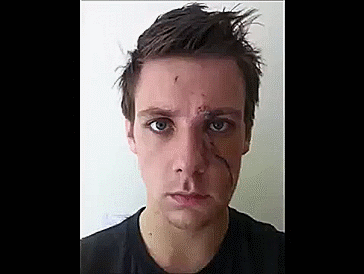 Imgur Imgur
The human body, eh?