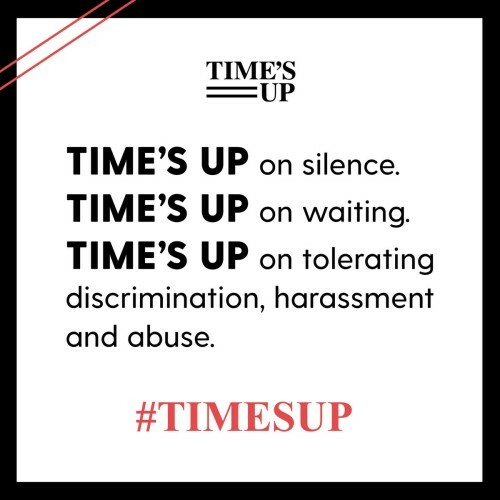 Time's Up Time's Up
2017 WAS A watershed year for Hollywood, as decades worth of sexual harassment and abuses of power came to light.
High profile figures such as producer Harvey Weinstein, actor Kevin Spacey and comedian Louis CK – among many others – were accused of sexual misconduct. As one name was mentioned, another followed. As victims shared stories, more were encouraged to come forward.
Time's Person Of The Year for 2017 was the Silence Breakers – the men and women who came forward with their experiences.
Now, the women of Hollywood are taking it a step further and coming together for a new initiative, Time's Up.
Over $13 million has been raised by 300 female Hollywood actors, agents, writers and directors – including Reese Witherspoon and Shonda Rhimes – in an effort to combat sexual harassment in workplaces nationally.
The initiative comes following the response from 700,000 female farmworkers, who wrote to Time Magazine in November in solidarity with the men and women of Hollywood who had come forward.
TIME'S UP is a unified call for change from women in entertainment for women everywhere. From movie sets to farm fields to boardrooms alike, we envision nationwide leadership that reflects the world in which we live.
Powered by women, TIME'S UP addresses the systemic inequality and injustice in the workplace that have kept underrepresented groups from reaching their full potential. We partner with leading advocates for equality and safety to improve laws, employment agreements, and corporate policies; help change the face of corporate boardrooms and the C-suite; and enable more women and men to access our legal system to hold wrongdoers accountable.
No more silence. No more waiting. No more tolerance for discrimination, harassment or abuse."
DailyEdge is on Instagram!