AH, DATING APPS. Remember what it was like to actually meet people in the wild? No, me neither.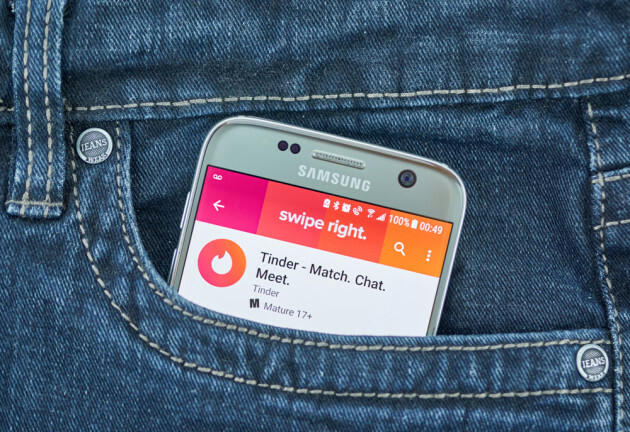 Shutterstock / dennizn Shutterstock / dennizn / dennizn
Since it's Valentine's Day soon, you'll probably get repetitive strain injury swiping right on potential suitors over the next few days.
Just be careful, or you could end up on a Bumble or Tinder disaster date like these DailyEdge.ie readers. 
I was chatting to this one guy on Tinder for about a month before he asked me out. He seemed nice, and we got on really well when we eventually met. To say that this lad negged me is an understatement. He slagged everything I was wearing and just wouldn't stop saying how young I looked. I wouldn't mind only he looked nothing like his pics. 
He had literally arranged another Tinder date directly after ours. Wtf? He told me he had a good time but had another girl to meet at 10pm (after our 8pm dinner), and he didn't even pick up the tab. Suppose dating that much can get expensive? Stop the world, let me off.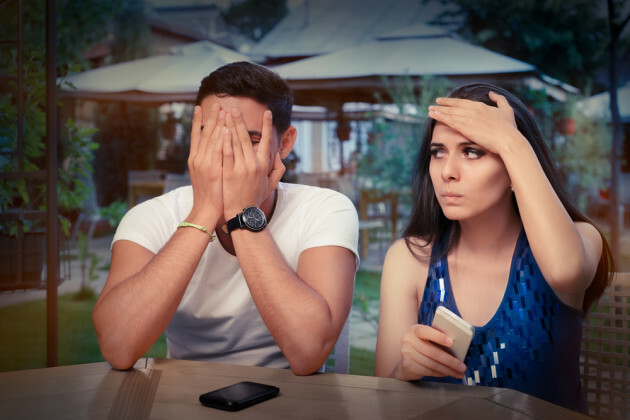 Shutterstock / Nicoleta Ionescu Shutterstock / Nicoleta Ionescu / Nicoleta Ionescu
I was already a bit worried before we went but didn't know how to get out of it. He just seemed too clingy. After many messages from him asking when I was free to go on a date, I finally met him at a bar that had sofas in it. I sat at one end of the sofa expecting him to sit at other. No. He sits right beside me. Touching off me. I've never met this man before. Decide out of politeness to finish the drinks he bought, buy a round and then do the whole listen it's not gonna work thing and leave. He keeps joking about marrying me and grabbing my arms while not breaking eye contact. Then he drops the bomb about being in therapy (fine, but a bit weird to tell a stranger first thing on a date) because he recently turned 30 and his life hadn't worked out how he wanted it, settled down etc. It was all too intense. 
The date went really well and I thought we got on well, there was a spark there. However, my date told me the next day that he was moving to Chicago for the summer so we said goodbye. I saw him in Workmans about five weeks later cuddling up to someone else.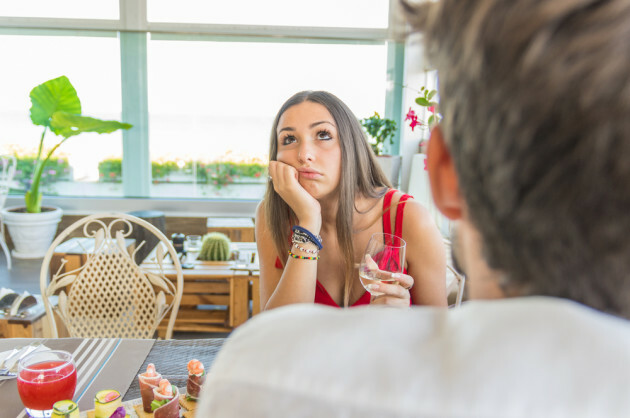 Shutterstock / DavideAngelini Shutterstock / DavideAngelini / DavideAngelini
She asked me if I knew of any rooms going as her landlord just texted her earlier that day to say she was selling the gaff. She cried after two glasses of wine. I felt bad for her but I got the feeling I was more of a roommate prospect than a date. 
He asked me if I wanted to go to a wedding with him the next month. We had only been speaking on Tinder for about two weeks. I said no. 
I ate really messy chicken wings (I know, I know) and he was visibly repulsed and said I was 'disgusting'. I laughed, we didn't go for drinks after.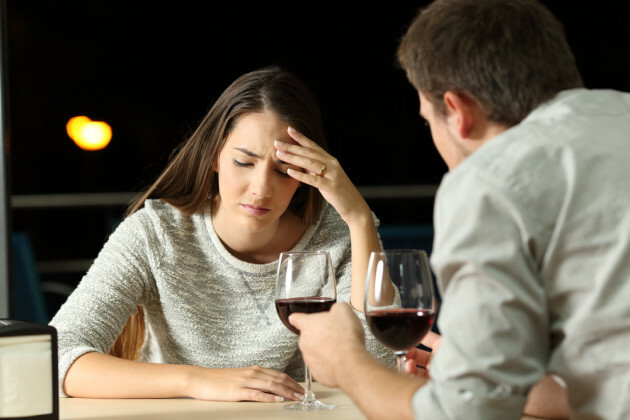 Shutterstock / Antonio Guillem Shutterstock / Antonio Guillem / Antonio Guillem
The girl I was on a date with said I looked nothing like my photos the minute we met, then proceeded to get sloshed on double vodkas. It was only about 6pm, we met after work. I got the feeling she hated me but kept texting me for weeks after with no reply. No idea. 
When I told him I was studying politics he started telling me all of his bad political opinions and never let me get a word in. I must have gone about ten minutes without so much as uttering a word at one point. At the end of the date he lobbed the gob and was the worst kisser ever. The most insulting part of it all is that he never got in touch again. 
DailyEdge is on Instagram!