WE'VE SEEN ENOUGH bleak Tinder users to last us a lifetime, a lifetime locked away in a bunker, remaining single forever.
Redditor Coppeliacoppelius matched with a guy named Solomon who insisted she fill out a questionnaire to see if the pair could begin to date.
WHUT.
She posted the Google Docs questionnaire to Reddit, showing Mr Perfect to think along the lines of a college student doing their last-minute thesis research.
Clearly, the online community began putting joke entries into the form and it was quickly deleted.
This answered questionnaire filled out on Satan's behalf gives us a look.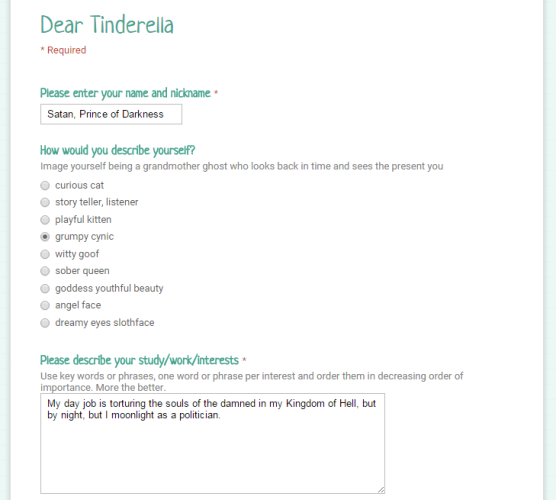 Imgur Imgur
"How would you describe yourself?"
Curious cat

Storyteller, listener

Grumpy Cynic

Witty goof

Sober queen

Goddess youthful beauty

Angel face

dreamy eyes slothface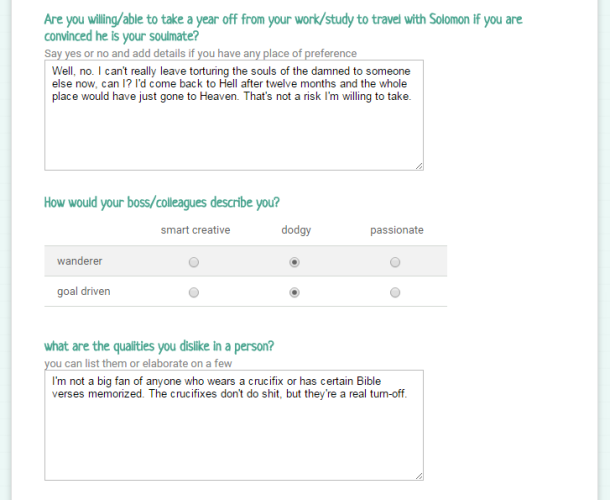 Imgur Imgur
"Are you willing to take a year off from your work or study to travel with Solomon if you are convinced he is your soulmate?"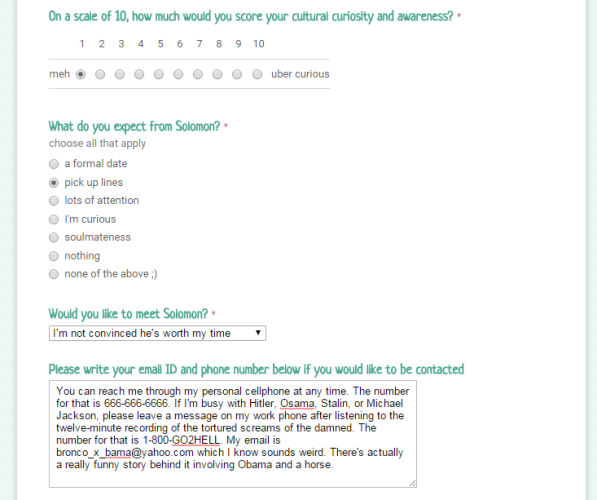 Imgur Imgur
What do you expect from Solomon?
Would you like to meet Solomon?