THOSE WHO CAN'T get enough of the sweet, sweet taste of red lemonade, rejoice.
Yes, a smaller bottle of TK's famous red lemonade is available, made to accompany hang sangwidges and Tayto crisps in lunch bags across the country.
These 500ml bottles were spotted by Manus Halligan in the €2 Shop in Rathmines. He says he "obviously bought two". DUH.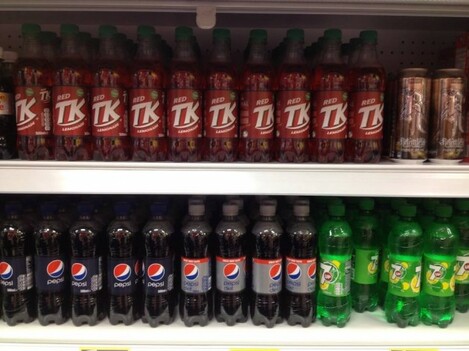 Source: Manus Halligan