WE ALL KNOW and love the song No Scrubs by TLC.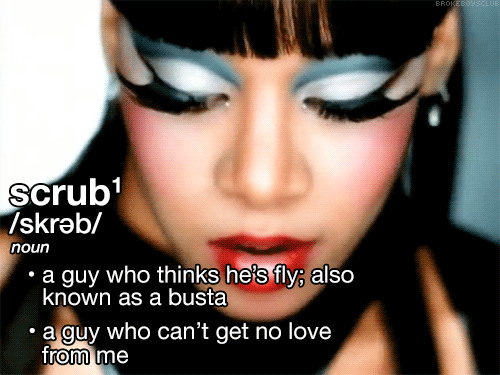 ruinedchildhood ruinedchildhood
It's a bona fide classic.
Sixteen years on, it's getting girls out of sticky situations.
Chicago-based author Olivia Cole was travelling on the train to work yesterday morning when she overheard a man hassling a woman for her number.
He persisted, despite the fact that she wasn't interested.
Until she finally shut him down.
And then something that sounds like it was taken straight from an episode of Glee happened.
At first, people didn't get it…
And then it hit them.
AND THERE WAS A SINGALONG.
The guy was unceremoniously put back in his place.
And we learned a valuable place.
And now to listen to No Scrubs.
TLCVEVO / YouTube