STOP THE WORLD, we want to get off.
McDonald's have introduced Tofu McNuggets to their menus in Japan. Yes, tofu.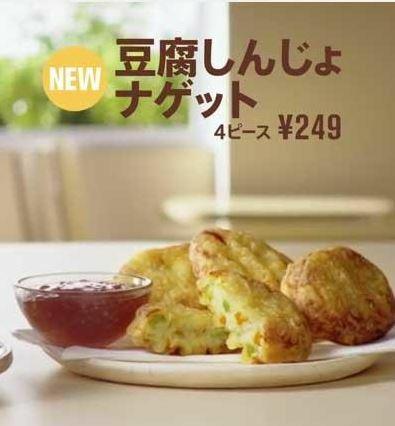 Thei100 / Twitter Thei100 / Twitter / Twitter
The move comes less than a week after the fast food chain decided to stop selling all chicken products produced in Chin after it emerged a Chinese food supplier was shipping rotten meat.
A spokeswoman for McDonald's told the Wall Street Journal that the ingredients include onions, soy beans, minced fish and, obviously, tofu. They will be served with a ginger sauce.
The spokeswoman added, "Because it isn't meat, it tastes a bit different. It's a bit softer."
The Rooster The Rooster
The product will be able in all Japanese McDonald's restaurants between now and September.