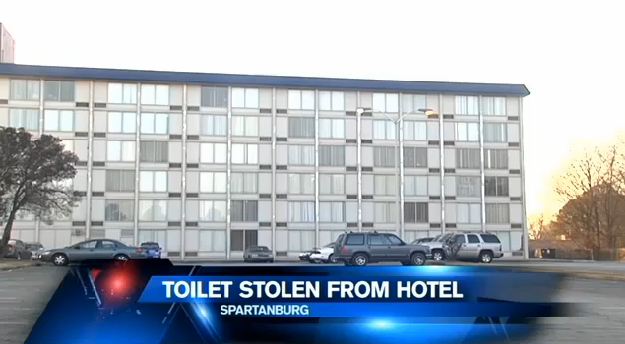 Fox Carolina Fox Carolina
A HOTEL HAS called in police to investigate after an entire toilet was found missing from one of its rooms.
According to Fox Carolina, staff at the USA Economy Lodge in Spartanburg were checking a room when they noticed that the toilet was gone.
The manager said a single guest had been the last person to use the room.
The big question: How did the thief manage to get it through reception and out of the building without being spotted?