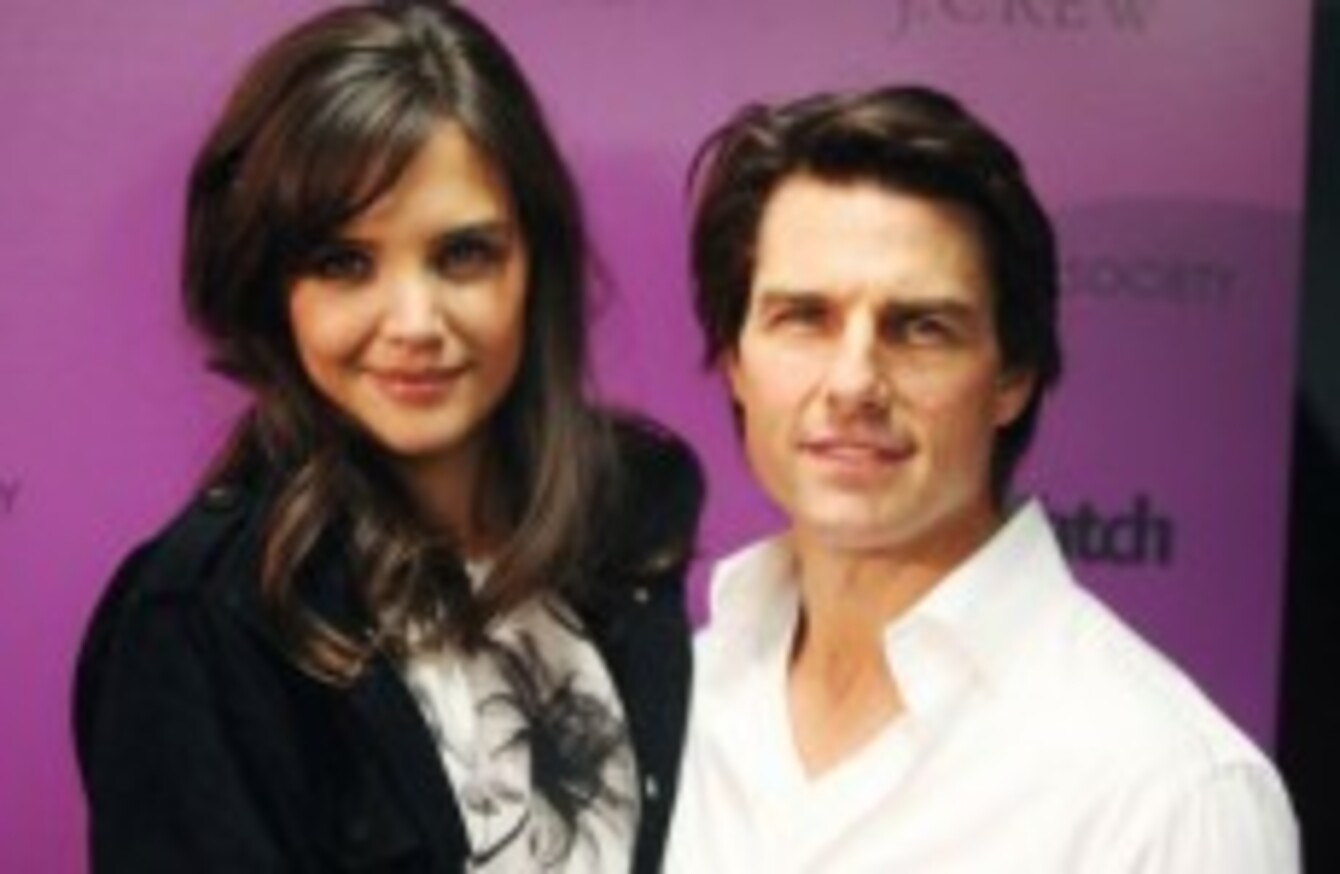 Image: DANIELLA ZALCMAN/LANDOV/Press Association Images
Image: DANIELLA ZALCMAN/LANDOV/Press Association Images
A SPOKESPERSON FOR ACTOR Tom Cruise has denied rumours that he and his wife Katie Holmes considered boycotting the Oscars over an appearance host Anne Hathaway made on Saturday Night Live.
Hathaway appeared on SNL mocking Katie Holmes in a parody interview (see below) and the Daily Mail had claimed the sketch prompted the couple to avoid the Oscars, which are being co-hosted by Hathaway.
Cruise's spokesperson told PopEater that he and Holmes had no intention of appearing at the Oscars before Hathaway's SNL appearance.
They say the couple had been friends with Hathaway and supported her during her break-up from Raffaello Follieri two years ago.
Follieri was sentenced to four and a half years in prison  in 2008 after pleading guilty to fraud, money laundering and conspiracy. Hathaway and Follieri had broken up shortly before his arrest in June 2008, and Hathaway was not linked to Follieri's illegal activities.
In June, jewellery Follieri had given as gifts to Hathaway and which she handed over to the FBI was auctioned by US authorities. A few months ago, the actress told Vogue that the end of that relationship had left her with "a lot of lingering trust issues".
Hathaway is co-hosting the Oscars on 27 February with actor James Franco. Here's that SNL Katie Holmes sketch (skip to 2 minutes in):
Meanwhile, the eight-part mini-series Holmes was due to star in as Jackie Kennedy alongside Greg Kinnear has been pulled from the History Channel's schedule in the US. Hollywood Reporter says pressure from the Kennedy family is believed to have forced the channel to pull the show, although it is likely to be on TV in Europe in 2011.