ONE OF THE hardest parts about being Irish abroad is missing the Christmas extravaganza that is the Late Late Toy Show.
It's such a peculiarly Irish phenomenon — how do you even explain it to people from abroad? "Er, every year the entire country gathers to watch children try out Christmas toys." "What?" "Ugh, you just don't get it. Take me back to Ireland."
With that in mind, the London Irish Centre has decided to throw a Late Late Toy Show party and screening for Irish people living in London as part of the London Irish Comedy Festival.
Genius!
The event takes place on Saturday (the night after it airs in Ireland) and will feature a special screening of the Toy Show and performances from comedians Grainne Maguire, Tara Flynn and Colum McDonnell.
Organiser Maria Schweppe tells DailyEdge.ie that the screening, which is supported by the RTÉ Player International, is the first of its kind.
I'm pretty sure that this is the first time that The Late Late Toy Show has been screened with RTÉ's support at an event like this outside of Ireland!
The concept of the screening was borne out of a conversation with comedian Gráínne Maguire at the London Irish Comedy Festival in 2013. The Festival aims to make London laugh with the best of Irish comedy and host fun events at which the Irish community in London can come together.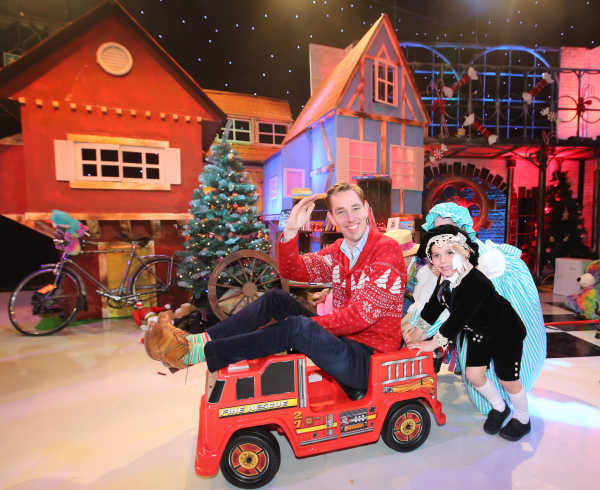 Sam Boal / RollingNews.ie Sam Boal / RollingNews.ie / RollingNews.ie
Grainne Maguire, who you may remember as the woman responsible for instigating the "tweet Enda Kenny your period" movement, tells us that The Late Late Toy Show had a special significance for her as a child.
The Late Late Toy Show was the biggest night of the year for me and my sisters — it was like Oscar night! We were allowed to stay up late, we turned our dressing gowns into ball dresses by tying them around our waist and we drank 7 Up from wine glasses. It was always the deadline for when we had to send our letters to Santy.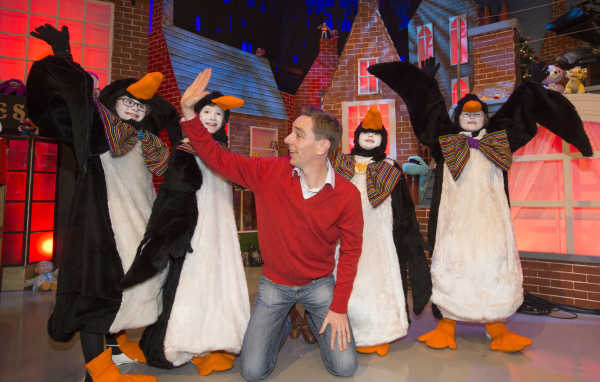 Laura Hutton / RollingNews.ie Laura Hutton / RollingNews.ie / RollingNews.ie
So you can imagine how excited she is to participate in the event.
I am so excited to be involved in the screening. Nothing gets you in the Christmassy mood like watching a kid explain to Ryan Tubridy how a bike works.
Plus it gives me the chance to finally do what my whole career has been leading up to - try to upstage a Billie Barry Kid. 
Schweppe tells us that they're even hoping that some non-Irish people may join them…
We're hoping we'll have some non-Irish audience members to better understand their strange neighbours from across the pond!
Fancy heading along? Tickets are available here and you're advised to wear a Christmas jumper.
(In another part of the world? Don't call Christmas off just yet — The Late Late Toy Show will be streamed live on RTÉ Player International. Phew!)