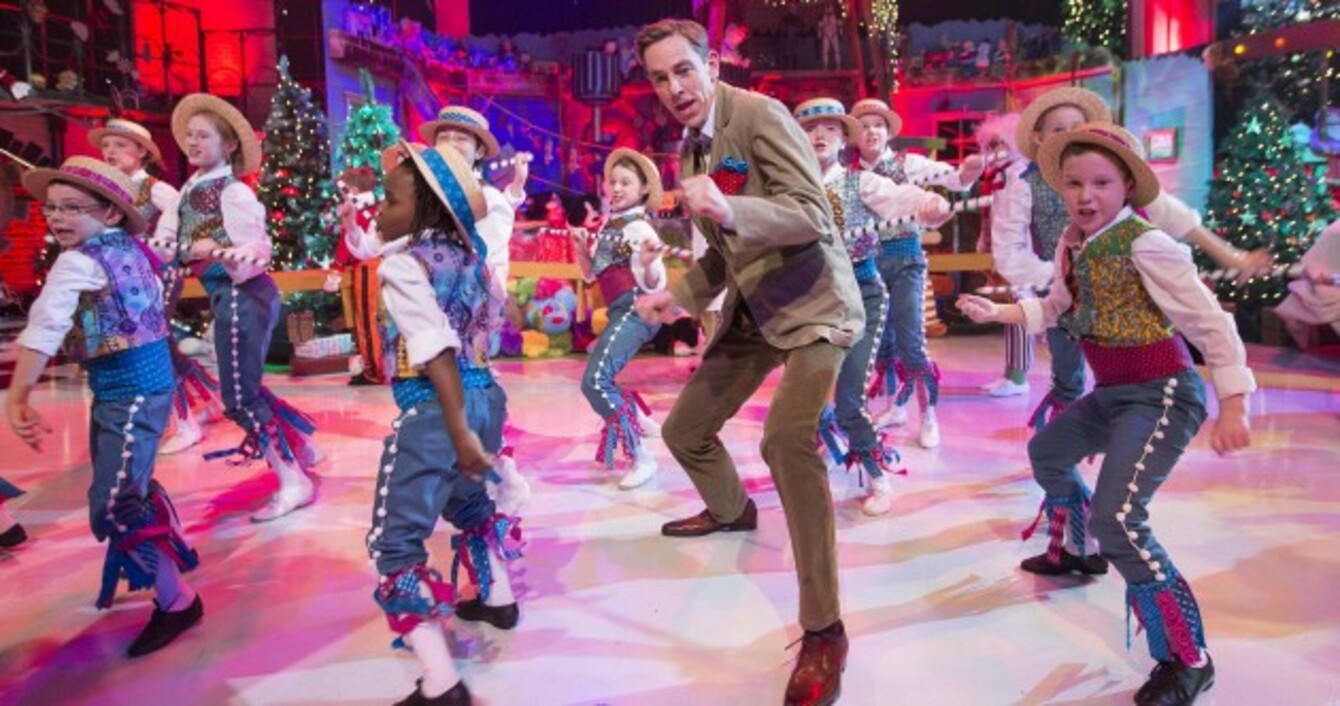 Image: Andres Poveda
Image: Andres Poveda
THE LATE LATE Toy Show was the most watched show on Irish television so far this year, with with an average of almost 1.4 million viewers tuning in to the annual Christmas bonanza.
It's a slight drop from last year, with the 2013 show averaging more than 1.5 million viewers making it one of the most popular Toy Shows ever. However, Friday's Chitty Chitty Bang Bang themed Toy Show saw a record number of kids take part, with over 269 toy testers and performers involved.
Streaming was a popular way to watch, with player and clip views up 30,000 from last year, at 150,000. Over 62,000 streams were international, as limitations were taken off the player especially for the show.
The most popular clips were the show's opening and Ed Sheeran surprising young fan Aimee Keogh.
Source: The Late Late Show/YouTube
Tubridy said:
I'm delighted with the viewership figures and would like to thank everyone who tuned in to watch the Late Late Toy Show. It's a bonkers programme and I love presenting it. But it's the children who make the show what it is and the whole experience more fun and special for everyone.

The show overlaps the Love/Hate finale which was watched by an average of one million.
Meanwhile, TV3′s rival Toy Show which broadcast from the RDS on November 22 drew in 500,000 viewers, up from 352,000 last year.