TODAY, ON 5 AUGUST 2014 Argos Ireland dropped its Christmas* toy predictions list on an unsuspecting public.
Still reeling from the shock of seeing the C word in August, we were then faced with a perplexing run down of 13 baffling toys, games and gadgets.
We recognised words like 'Monopoly', 'Lego' and 'Transformers', but what the blazes is a 'Xeno', and what exactly do you do with 'My Friend Cayla'?
We're here to break down the most baffling gifts Santa* will be hauling down the chimney this December*.
*Sincere apologies for all mentions of Christmas, Santa and December.
1. Xeno (various colours)
Price: €106.49
Coming in at over a hundred quid, this thing better do the dishes while you put your feet up on Christmas Day to fall asleep in front of the Big Big Movie.
Unfortunately, getting the Xeno to don a pair of Marigolds seems unlikely. It's an interactive monster doll which had snot hanging out of its nose and likes to fart, dance and make faces. It has 40 facial expressions and responds to touch and noise. You can also download an app to add to the bells and whistles on offer.
Just what you need on Christmas after imbibing one too many Baileys while setting out the biscuits for Santa the night before.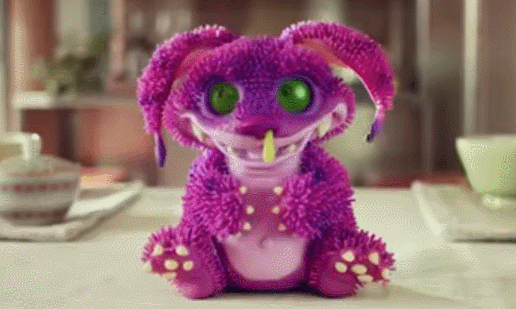 2. Teksta T-Rex Dinosaur
Price: €79.99
Last Christmas the revamped Teksta Dog was all the rage, and now they're back with a dinosaur.
This is another interactive toy with touch recognition and the all-important accompanying app. The T-Rex also responds to sound and light, and chews on a bone before spitting it out and burping.
Yes. A burping dinosaur.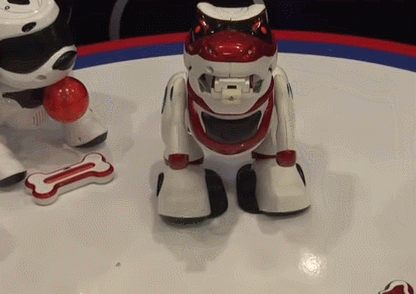 3. Little Live Pets Birds
Price: €13.49
A bit more on the affordable side, there are six Little Live Pets Birds to collect and they all have their own names and different wing patterns.
They respond to touch and will repeat what you say to them. So be extra careful about swearing in front of the birds when you drop the custard for the sherry trifle on the ground.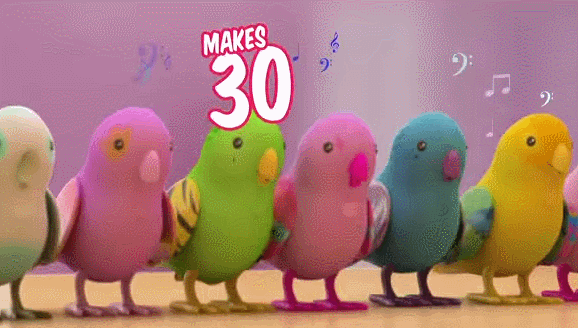 4. Leapfrog Leap Band Green
Price: €39.49
The Leap Band is a fitness aid for kids… because running around and riding bikes just doesn't cut it anymore.
It's worn like a watch and tracks the user's activity. The kids can also play with virtual pets and the band comes with 50 mini challenges (most of them activity related like 'jump like a tiger' or 'run through mud') for the user to complete.
And it syncs with an app, of course.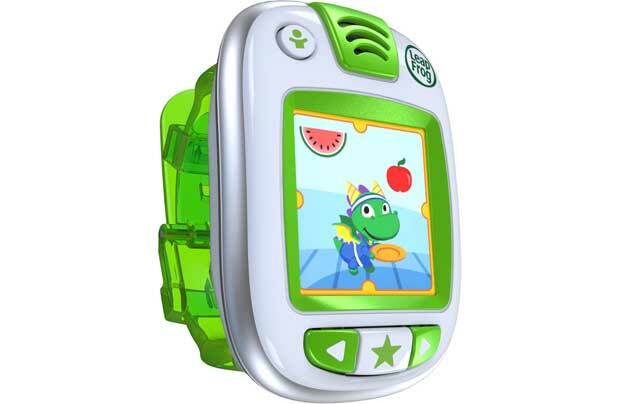 5. My Friend Cayla
Price: €79.99
Cayla is an interactive doll who will answer a wide variety of questions (and potentially help you child to cheat on their homework).
She'll sync with an app on a smartphone or tablet and then use Google software to search the internet for the answer to a question posed by the child.  Google's SafeSearch ensures that unsuitable words will be blocked, while parents can also choose words they don't want their kids asking about.
She'll answer maths, geography, science, general knowledge questions and will act as a "virtual friend" for your child. That's assuming your child is a girl of course. Cayla, with her pink accessories and targeted advertising appears to be predominantly aimed at the female of the species.
Vivid Toys and Games / YouTube
6. VTech Kiddizoom Watch
Price: €52.49
This is a watch, camera (for photos and video), voice recorder and changer and gaming device all rolled into one. It has a touch screen and a USB port for uploading pictures and videos.
However, according to PC Mag there are issues with the battery life and it seems that the watch needs to be charged for three hours before its first use. Might be worth dropping a line to Santa to let him know.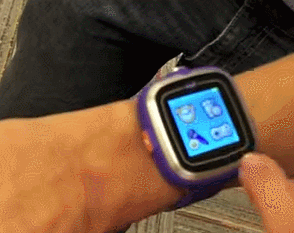 Here's the full list of Argos' 13 predictions for Christmas 2014