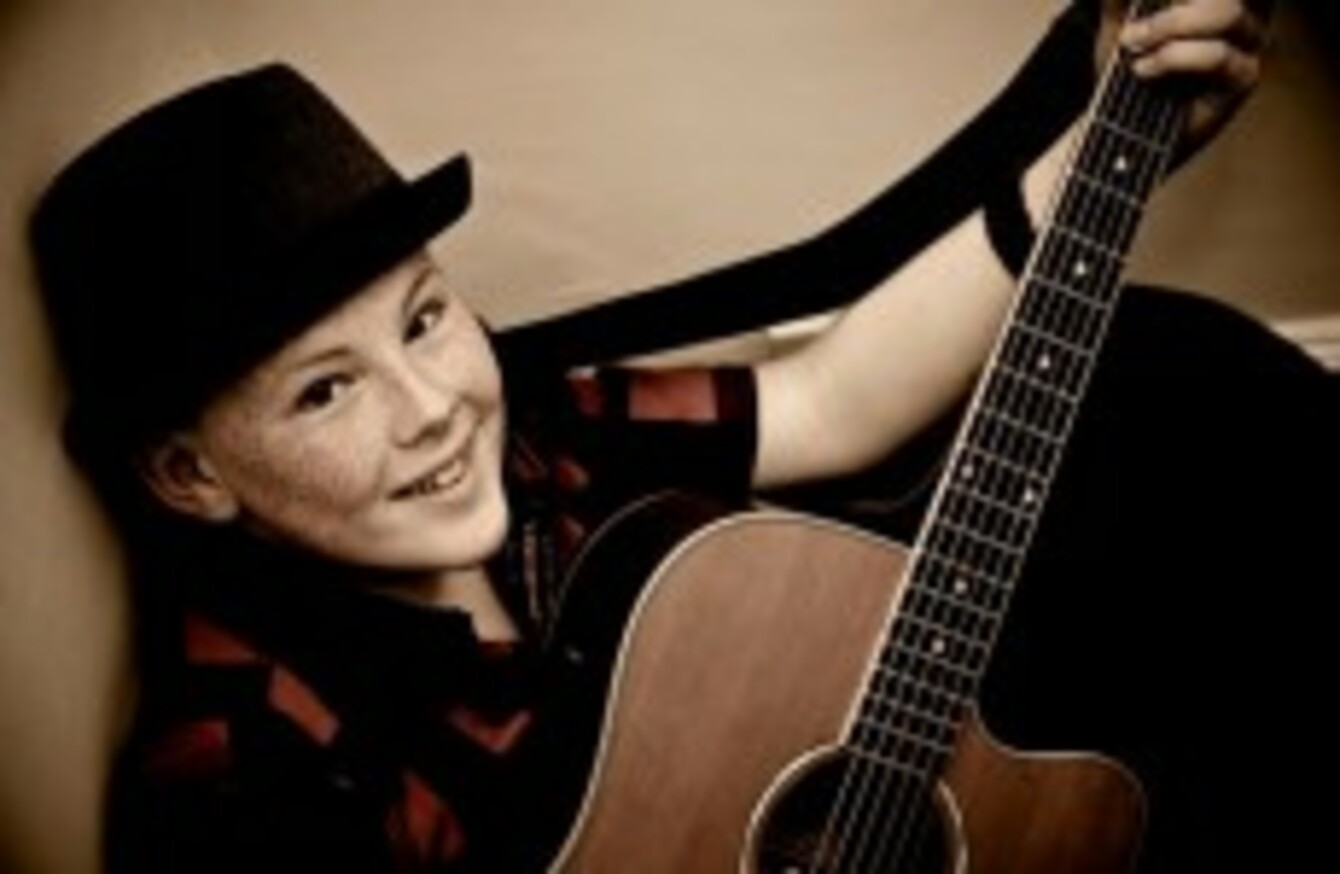 Mark Boylan combined his two great loves - racing and music - for his second hit song of the year.
Mark Boylan combined his two great loves - racing and music - for his second hit song of the year.
AN OFFALY TEENAGER has been rewarded with a free trip to one of the world's top horse racing festivals – thanks to a musical tribute he penned himself and uploaded to YouTube.
Banagher boy Mark Boylan – who turned 14 yesterday – uploaded a video of himself singing his tune 'Stateside', a musical ode to the Breeders' Cup, the thoroughbred race meeting taking place in Louisville, Kentucky next month.
Boylan – who has already bagged a free trip to Cheltenham this year for a similar musical effort – attracted rave reviews for the song, leading him to come to the attention of the festival organisers who fell in love with the song.
"When we first heard the song 'Stateside', we were blown away," said Peter Rotondo, the Breeders' Cup vice-president for music and entertainment. "Mark is such a talented kid and we thought he'd be a great addition to Championship weekend festivities."
So impressed were Rotondo and company with Mark's effort that they arranged for him and his family to take an all-expenses-paid trip to the Churchill Downs racecourse for next month's meeting – and for Mark to perform to the capacity crowd during the meeting weekend.
"To say I'm excited about going to the heart of US thoroughbred country, to storied Churchill Downs for the Breeders' Cup, is an understatement," Mark said.
"It's obviously a huge thrill to be going across the pond for the first time. I'm really looking forward to experiencing world-class racing and hope my song will play a part in the excitement of this year's event."
The song will also be available for download, with all proceeds going to the US Permanently Disabled Jockeys Fund.
The love of horse racing is deep in Mark's blood – his mother grew up next door to Aidan O'Brien, who has been the leading trainer at the Breeders' Cup festival on four occasions.