As bored teenagers on one Friday night in the late noughties, my best friend and I turned to my parent's DVD collection to source a film we hadn't yet seen. 
Shutterstock / Stefano Zaccaria Shutterstock / Stefano Zaccaria / Stefano Zaccaria
My own Bechdel test for movies was that I steadfastly avoided the ones that had guns on the cover.
Big boys with their toys did not interest me.
I wanted films with fascinating characters and interesting dialogues, and where the women in the film had a bigger role than eye candy.
My friend suggested True Romance, which as you can see below, I had always eliminated because of wannabee Action Man pointing a gun and the passive woman staring dead-eyed behind him.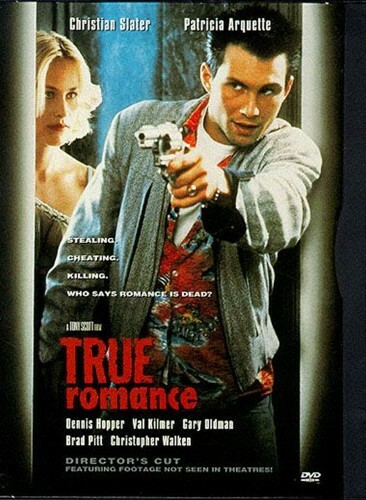 Warner Bros. Warner Bros.
We decided to give the movie five minutes.
It blew our minds and became an instant classic between us.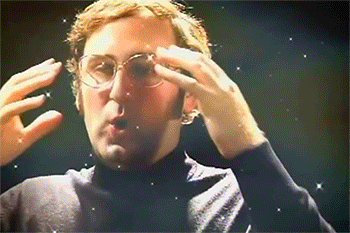 giphy giphy
The movie was released 25 years ago yesterday and in honour of one of my favourite movies of all-time, here's 6 reasons why you should give it a watch.
1. If you're a fan of Quentin Tarantino it's a must-see
Released after Reservoir Dogs, Tarantino's first film, True Romance is actually the now famed director and screenwriter's first screenplay for a major motion picture. Tarantino insists that it's his most autobiographical film to date.   
The movie was released one year before Tarantino was catapulted into huge stardom with Pulp Fiction.
Miramax Films Miramax Films
Although True Romance was not directed by Tarantino, the film is still considered part of the Tarantino Universe. 
2. The Style
Vogue wrote an article two years again saying:
I defy you to find any instance of bad taste that looks as good as True Romance. 
Warner Bros. Warner Bros.
Oscar winner Patricia Arquette plays Alabama Whitman, one of the movie's main characters.
Alabama is a tender-hearted and free-spirited prostitute, or by her own admission…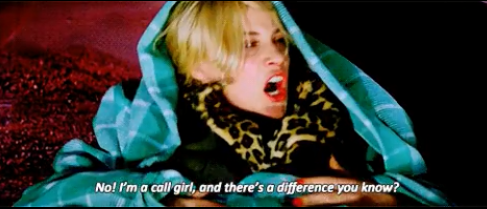 Warner Bros Warner Bros
Her white trash outfits were absolutely divine: full of leopard print, flouncy and sheer off-the-shoulder shirts and of course wearing bras as tops (or bralettes if you want to call it fashion, dahling).
Warner Bros. Warner Bros.
Sounds like a checklist of today's trends. Except of course, this being the early 90s the colours are lurid, flamboyant and acid-bright.
Alabama and Clarence also sport the hoodies-under-coat look.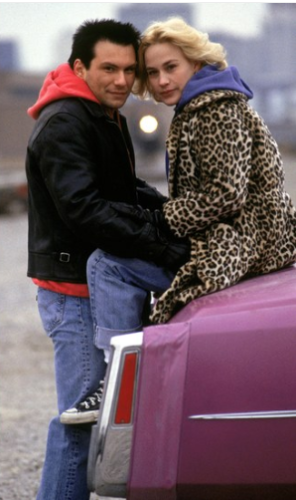 Warner Bros Warner Bros
A beloved look of God's, of course.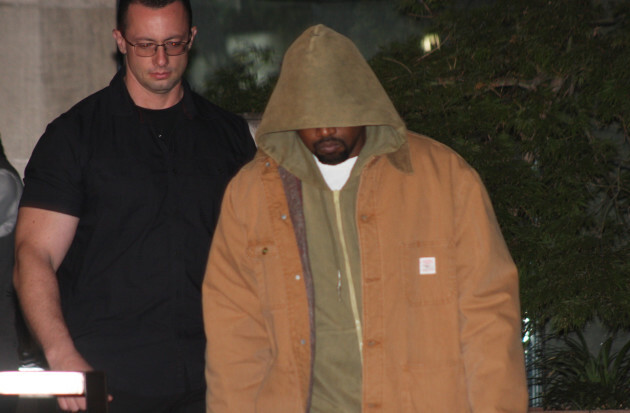 Zuma Press / PA Images Zuma Press / PA Images / PA Images
Oh, I meant beloved of Kanye West. 
And a full three years before Leonardo diCaprio wore Hawaiian prints in Romeo + Juliet, Clarence and Alabama were rocking the look.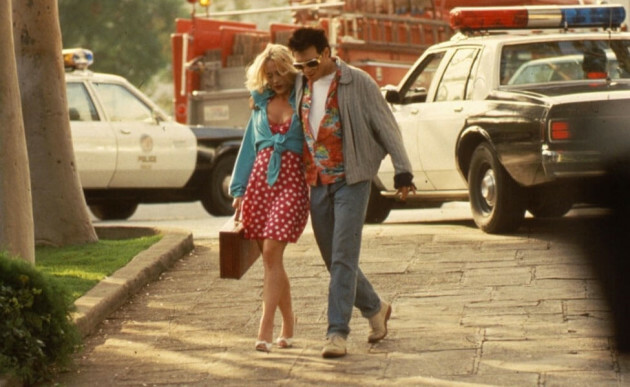 Warner Bros. Warner Bros.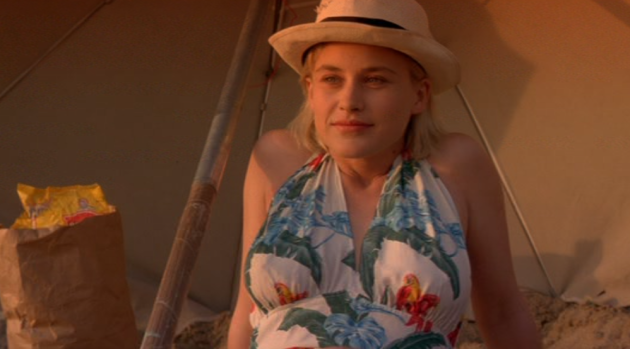 Warner Bros. Warner Bros.
3. The fast-paced dialogue
True Romance is peppered with all the classic quips and kooky conversations you'd expect from a Tarantino movie.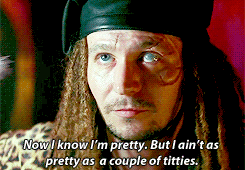 Warner Bros Warner Bros
Tarantino has said that until he wrote the infamous opening scene of 'Inglorious Basterds' that his favourite ever dialogue took place in True Romance:
…in my very first script, 'True Romance,' it was the whole 

Sicilian speech

. That was the one to beat. And then when I finally wrote that scene in 'Inglorious Basterds' I was like, 'oh, I think I finally beat that one!'
The scene Tarantino is referring to is a 10 minute long interaction of extreme tension between Christopher Walken and Dennis Hopper.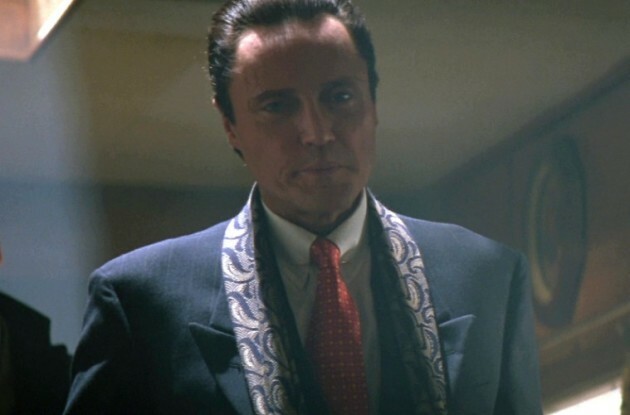 Warner Bros. Warner Bros.
Hopper has said that the only words improvised in the scene were "egg plant" and "cantaloupe".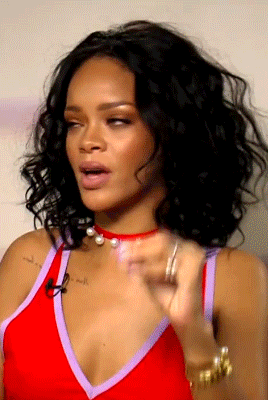 giphy giphy
4. The use of the word f**k
Irish people are fond of throwing this word about, but in the 120 minute long movie the word f**k or its derivatives are used 225 times, which is 1.875 a minute.
5. One of Brad Pitt's first roles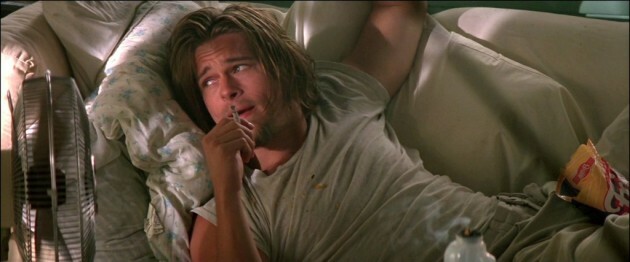 Warner Bros Warner Bros
Brad brilliantly plays Floyd, a minor character who is the epitome of the useless Californian stoner figure.  Brad is only onscreen for around 4 minutes in total, but is a scene stealer, and apparently he improvised most of his lines.
His character is referenced in one of the best lines of the movie; one which might make you feel slightly better about your own financial situation. Floyd's best friend Gary, played by Michael Rapaport (who was also Phoebe's boyfriend Gary in Friends) quips: 
I ain't got a pot to piss in, or a window to throw it out. All I got is f**king Floyd.  
Brad's performance was the inspiration behind 2008′s stoner action film Pineapple Express.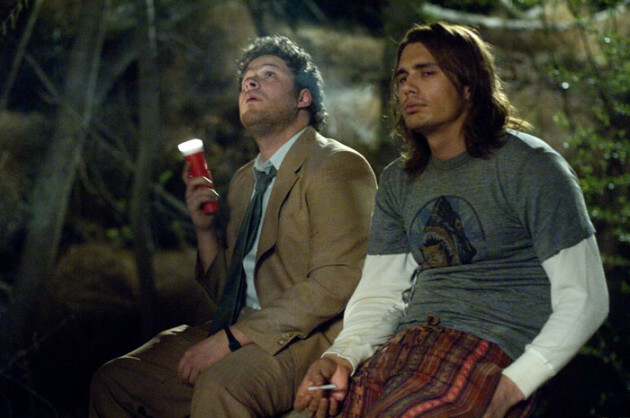 Columbia Pictures Columbia Pictures
According to producer Judd Apatow:
I thought it would be funny to make a movie in which you follow that character out of his apartment and watch him get chased by bad guys.
6. The final Monologue
You'll have to watch it to find out, but all I'll say is that the last words of it are 'Elvis'.  
DailyEdge is on Instagram!