OH, THE LENGTHS some of us will go to achieve soft, luminous skin.
The latest beauty trend sweeping the internet? Homemade turmeric face masks. (Yes, that turmeric. You know, that spice that dyes everything yellow?)
People are mixing turmeric with water (or, in some cases, natural yoghurt), making a bright yellow mask and slathering it all over their faces.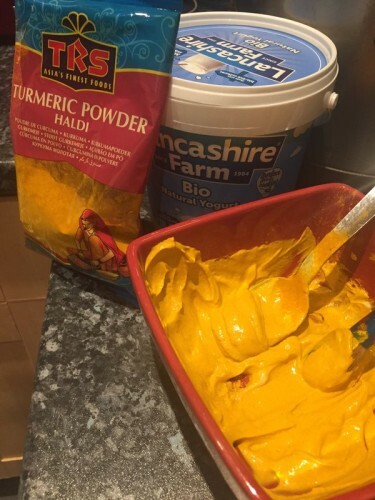 pink_kitten83 / Twitter pink_kitten83 / Twitter / Twitter
The spice is said to help with skin conditions like acne and psoriasis, and is apparently good for exfoliation
And now people are trying the masks out to see if they live up to the hype
Only to discover that their skin has been dyed yellow in the process
Sure, their skin is soft…
But they look like someone straight out of The Simpsons
;(
Look!
Proceed with caution, everybody
DailyEdge is on Snapchat! Tap the button below to add!