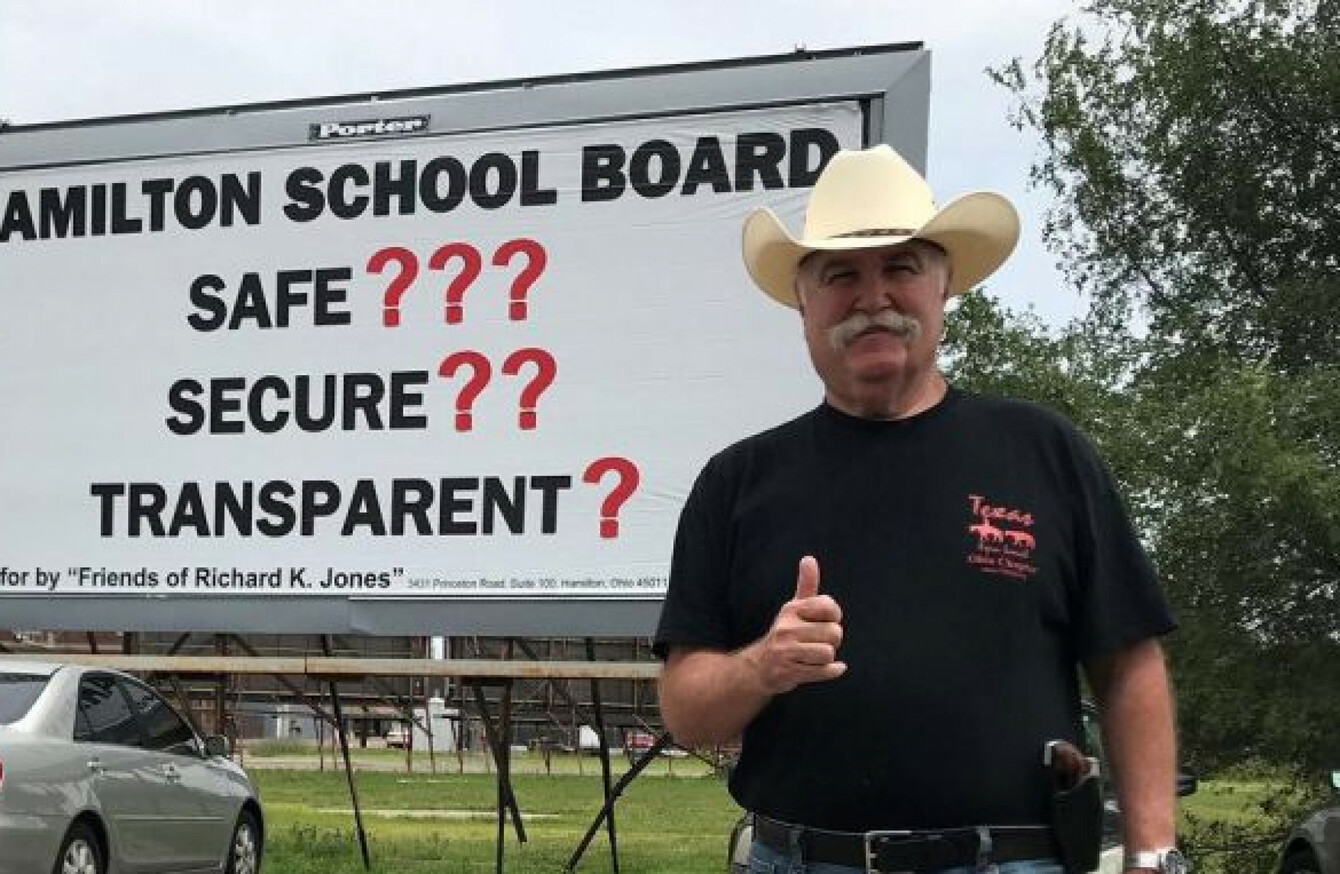 DailyEdge.ie rounds up the TV shows that you'll be tweeting about tonight and talking about tomorrow.
Teachers Training To Kill (Channel 4, 9.00pm)
Documentary exploring the debate about how best to protect pupils in America, with schools preparing for gun attacks and school boards seriously consider arming their teachers. The programme follows a group of teachers who attend one of America's most controversial summer schools, where they are trained to use guns, deal with potential school shooting scenarios and, if the situation demands it, kill. 'MURICA!
The Irish Revolution (RTÉ One, 9.45pm)
New series. Cillian Murphy narrates a documentary marking the centenary of the Irish War of Independence, telling the story of how a small group of rebels forced Britain to withdraw after centuries of conquest and misrule.
Red Rock (Virgin Media One, 9.00pm)
It's back, baby! Sean could be in trouble as he gets more deeply involved with Irena's old life, Keith finds out why he hasn't heard from Alice, and Johno and Paudge find evidence that links the Kielys to Eugene's death. Return of the crime drama following the feuding families of a small town. The drama.
Everyone's talking about: The Handmaid's Tale
The trailer for season three dropped during the Super Bowl. Offred's ready to kick off that revolution …
Source: Hulu/YouTube
Can't see the video? Click here.
Morning is over, indeed.
Or flick over for…
Food Unwrapped Takeaway Special (Channel 4, 8.00pm) Scare the shite out of yourself pre-4 in 1.
True Detective (Sky Atlantic, 9.00pm) The new series continues.
The Hangover III (RTÉ Two, 9.30pm) The lads try to help Alan get his life together.
DailyEdge is on Instagram!