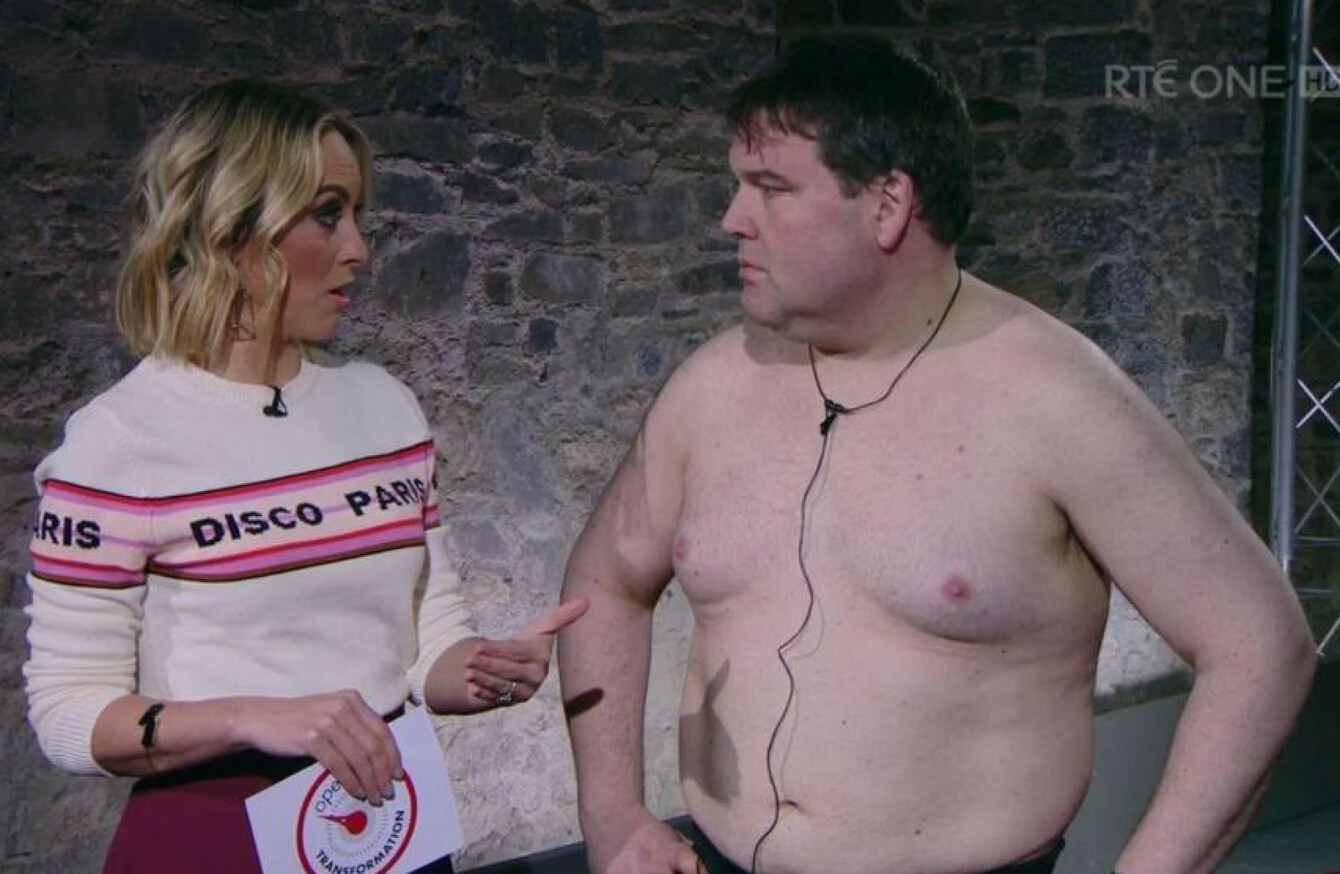 DailyEdge.ie rounds up the TV shows that you'll be tweeting about tonight and talking about tomorrow.
Anna May – Banríon An Plough (TG4, 9.30pm)
Documentary following MD of The National Ploughing Association Anna May McHugh in the build up to and staging of the 2018 Ploughing Championships in Tullamore, Co Offaly.
Inside Ireland's Biggest Prison (Virgin Media One, 9.00pm)
Daily life inside the Midlands Prison as prisoners build a life through learning, incentive schemes and pastimes, such as painting, piano playing and acting.
Operation Transformation (RTÉ One, 9.35pm)
The leaders look back on the past week, and discover if they have met the weight loss targets set for them by the experts. Plus, what Ad Break Exercise will you continue to watch as you sink further into the couch?
Everyone's talking about: YOU
So, Netflix only went and made the show even creepier by releasing a version of the show without Joe's voiceover.
Source: Netflix/YouTube
Can't see the video? Click here.
Brb, taking a shower.
Elsewhere, if you've been thinking of downsizing, a casting call's been put out for a new show on RTÉ One.
Goodbye House is a heart-warming celebration of a family home and the family
that lived in it. The premise centres on a parent who lives in a family home that their
adult children have moved out of, and now it's time to downsize. But who do you trust to find the perfect home?  
Three siblings or relatives will go head-to-head to see if they can find the perfect new home for the home owner.
If you're interested in finding out more, email goodbyehouse@stellifymedia.com or call +353 (0) 87230 1210.
Or flick over for…
Strictly Business (RTÉ One, 7.30pm) Six small Irish businesses attempt to expand with the help of Sonya Lennon.
Vikings (RTÉ Two, 9.00pm) The Vikings clash with Saxons on the battlefield, and Floki reaches new depths.
The Undateables (Channel 4, 9.00pm) More people share their journeys of finding love. Grab the Kleenax. 

DailyEdge is on Instagram!